See All
Colleges >
How to Juggle Graduate School, a Career and a Family
How to Juggle Graduate School, a Career and a Family
Find out how to plan your graduate studies around your busy schedule.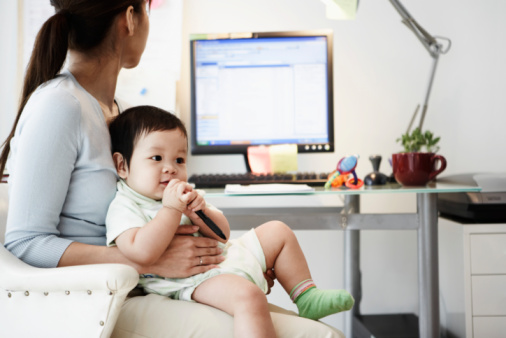 Photo: ThinkStock
By Merrissa Saunders
Graduate school is hard enough as it is. When you add in a career and family into the mix, it can seem impossible to manage. But, it's not.
There are many successful graduate students that have families at home, and careers they have been working at for some time.
The key to maintaining this balance is to have great time management skills and complete organization. You will need these tools for graduate school anyways, but as a parent or employee you have many more responsibilities to take care of than say, the single grad student whose full-time job is graduate school. In addition, finding a family friendly graduate school that understands and appreciates your special needs can be paramount to a successfull graduate school career.
Planning Your Graduate Studies
When you have a schedule to work around, it becomes necessary to plan everything as far in advance as possible. Try to arrange your courses so that you only have to commute to campus once a day. This will allow you to spend larger bulks of time at home or at your job.
Make sure you have the support of both your spouse and your boss. Your spouse may have to take over more parenting duties than they had before. If he is not prepared for this, problems could arise. Likewise, if you don't inform your boss, he might start to wonder why your productivity level has dropped. In addition, if your going for work-related degree, some bosses will be able to help pay for your tuition with a tuition assistance program.
Some grad seekers apply to online schools, which provide them with enough flexibility to handle school with work and family more easily. Most online schools allow you to sign-on to your courses at any point throughout each module and participate when it is convenient for you.
One thing you don't want to do is start the semester without figuring out your finances. Do this as soon as possible. Make a list of your expenses and resources. Next, look at the cost of tuition per year, which will depend on whether you attend school full-time or part-time.
Graduate Students with Babies and Young Children
There are some mothers and fathers who primarily take care of their babies or young children while pursuing a masters degree or Ph.D. Others become pregnant during their graduate studies. These students might start to feel the time slipping between their fingers if they don't plan properly.
If you become pregnant during school, you must communicate with your professors as soon as you find out. They will be much more willing to accommodate to your schedule if they are aware of your pregnancy. Before the birth of your baby, you should do as much work in advance as possible. You don't want to find yourself in a hospital bed after giving birth, trying to finish up your final papers. You should be spending this time with your newborn.
After your child is born, and up to the next few years of their life, they will need a large amount of attention and it may seem difficult to find the time to give. It is important that you have a solid support system in place and regular childcare. If you have a stay-at-home neighbor who is raising children of similar age, ask them if they can help you out. Or enlist a fellow graduate student to baby sit, as most graduate students are strapped for cash. When your child is a little older and if he is well-behaved, ask your professors if your child can accompany you to class.
Many schools are developing "family friendly" policies to accommodate the growing number of parents going back to school. Even prestigious schools such as Yale, Stanford, Berkeley and Princeton are beginning to develop their own programs for parents, such as child care grant and paid maternity leave. Some schools are going so far as to create an on-campus childcare program. With these resources, parents seeking a masters degree or Ph.D. can breathe a little easier knowing their special needs are being met.
People Who Read This Article Also Read:
Things to Know Before You Apply To Graduate School
Is Graduate School a Good Investment?
Are There Family Friendly Graduate Schools?
What Types of Graduate Studies are Available?
How to Choose the Best Graduate Program

Advertisement
Visit Our Student Center

Get on track!
And find out everything you need to know about planning for college.
Advertisement