See All
Colleges >
How International Students Can Transfer Local College Credit
How International Students Can Transfer Local College Credit
Don't miss out on using any of your college credits earned at home. Find out more about the international credit transfer process.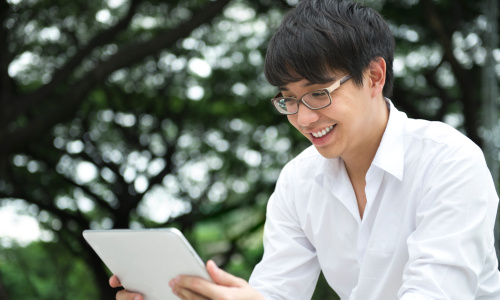 Photo: Thinkstock
Whether you have completed some college credits in your home country or an entire degree, chances are you want to use the credits you've earned toward your new degree program.
How does the international credit transfer process work? The general process looks like this:
Submit your original transcripts to your new college
The registrar or department faculty evaluates your transcripts
You are notified about which credits were successfully transferred
Both Purdue University and the University of Missouri - St. Louis require the student to send in the official transcripts in the original language along with an English translation. However, it is becoming more common for institutions to accept copies of transcripts, making the transfer process a bit easier on the student.
Most institutions accept IB credits, but usually you must have achieved a minimum score in order for the credit to transfer.
International Credit Transfer Policies
Credit transfer policies vary depending on your college.
For example, the University of Missouri – St. Louis features a general credit transfer that follows the transfer credit policy for students from American colleges. The school evaluates additional courses only if you submit a Foreign Transfer Credit form and include official course descriptions.
It is common for colleges to transfer only credit that is equivalent to a course offered at the institution, and typically the student must have earned a C- or better for the credit to transfer.
Some colleges and universities have different credit transfer policies depending on what department you are applying to. For example, Oklahoma State University requires students applying to the engineering program to submit examination records along with the standard course descriptions.
Most universities, such as the University of Maine, do not calculate your transfer grades toward your new cumulative GPA.
Transcript Evaluation Services
Some colleges and universities will accept credit evaluations from a transcript evaluation service. These types of services collect your transcript and course descriptions and compare them to your new institution's courses and credit policies, essentially doing the work for your school.
There are many transcript evaluation services around the globe, but your best bet is to choose one that is certified by the National Association of Credit Evaluation Services (NACES).
Your college might accept reports from specific transcript evaluation services. For example, the University of Missouri – St. Louis accepts them only from the American Association of Collegiate Registrars and Admissions Officers (AARCRAO), Educational Credential Evaluators (ECE) and World Education Services (WES), and that is only if the student is unable to request his official transcript because of extenuating circumstances.
International Baccalaureate Program
The International Baccalaureate (IB) diploma program is for students between the ages of 16 and 19. The curriculum taught at an IB program differs from a regular secondary school because it is meant to promote the type of critical thinking you will use at college.
At the end of the program, students are required to take written examinations, as well as complete an extended essay, which is comparable to a doctoral thesis.
Colleges are coming to see the value of IB students on their campuses. They are more well-rounded individuals who contribute to the value of the student population.
Most institutions accept IB credits, but usually you must have achieved a minimum score in order for the credit to transfer.


People Who Read This Article Also Read:
How to Apply to College as an International Student
International Student Financial Aid
International Exchange Programs
Prospects for International Students After Graduation
African International Students
EU International Students
Indian International Students
Middle Eastern International Students

Quick Search: Find the College that's Right for You!
Advertisement
Visit Our Student Center

Get on track!
And find out everything you need to know about planning for college.
Advertisement