See All
Colleges >
How to Get Ahead Over Spring Break
How to Get Ahead Over Spring Break
Use this class-free week to increase your college readiness.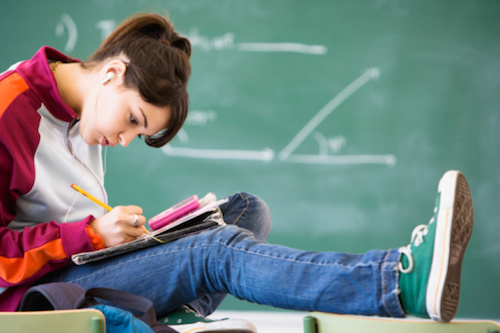 Photo: Thinkstock
Plenty of high school students go on a relaxing vacation with family or friends over spring break. While there's nothing wrong with taking it easy, spring break also presents students with a unique opportunity to increase their college readiness. With no classes or assignments, it's the perfect opportunity to get ahead by developing top-notch study skills, exposing yourself to new things, and learning about yourself in the process. Check out these ideas for spending your spring break wisely each year.
Freshman Year – Hit the Books
While it may not be the most exciting way to spend a vacation, your freshman year spring break is best spent hitting the books. According to The Atlantic, ninth graders are more likely to have a low GPA, missed classes, failing grades and disciplinary issues than students in any other high school grade.
While there's nothing wrong with taking it easy, spring break also presents students with a unique opportunity to increase their college readiness.
Whether it's due to a bumpy transition from middle school, tougher classes or troubles in their social lives, freshmen students are especially vulnerable to letting their grades slip. If you end up with a low GPA during your first year of school, you'll be constantly struggling to get it back up in time to apply to college. So instead of slacking off during spring break, start reviewing for your finals. Get a head start on papers or projects that you have coming up. Getting your grades under control and developing good study habits is essential for college readiness.
Sophomore Year – Enriching Experiences
While good grades are important for getting into a good college, that's not all that admissions officers are looking for. They want to see students who have passions, interests and talents outside the classroom. "When a school is trying to make decisions between students, they'll look to the student who is more well-rounded," says Anita Perry, academic advisement director for the Fort Worth school district. "They're looking for a student involved in leadership opportunities, someone who has spent time volunteering."
Use your sophomore year spring break to explore your interests. Here are a few ideas that will provide enriching experiences while also impressing admissions officers:
Volunteer for a local animal shelter, homeless shelter, environmental group, etc.
Go on a volunteer trip with a youth group or charity organization. Untemplater recommends checking out Alternative Spring Break (ASB) opportunities.
Attend a youth leadership conference or workshop.
Shadow a professional who has a job you're interested in pursuing.
Work independently or with a group on a research project.
Write a short story, start a blog or work on a piece for the school newsletter.
Sit in on local college classes (with permission from the professor).
Junior Year – Visit Colleges
Junior year is the time to start getting serious about your college search. Spring break is one of the best times to go on college visits. Unlike visiting over the summer, a spring semester visit ensures that the campus will be full and active, giving you a better picture of what student life is like at that school. If it's an option, stay with a friend or sibling attending college to get a sense of real college life. Even if you're not very interested in that particular school, you'll get first-hand experience that will help you determine which colleges are a good fit for you.
Have a plan in mind in order to get the most out of your college visit. Use this checklist as a guide:
Sign up for both the information session and the tour. This gives you the perspectives of both an administrator and a student.
Bring a notebook and a camera to help you record your stay for future reference.
Eat a meal on campus.
Sit in on a class (if allowed).
Speak with students other than your tour guide about their experiences.
Read the student newspaper and check out community postings to see what's happening on campus.
Explore the town or neighborhood surrounding campus.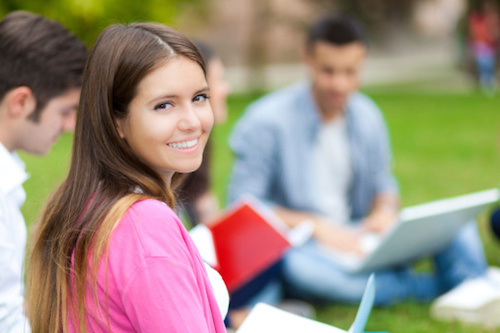 Photo: Thinkstock
Senior Year – Becoming Independent
By the time senior year spring break rolls around, many of your college plans will already be in place. However, there are still plenty of loose ends you can take care of during this week off from classes. While it may not be the most glamorous way to spend a spring break, taking care of your senior year to-do list is a great way to get a head start on the impending transition to college. You'll need to be independent and organized in order to succeed as a college student, so start practicing by taking care of these tasks:
Look for additional scholarships you can use to help pay for college.
Get a summer job lined up and make plans to put some of your earnings in a savings account.
Avoid the senior slump by studying, finishing up assignments and working on papers or projects.
Make a list of the things you'll need when you move to college. Add up the potential costs of any items you need to purchase.
Create a rough budget for your first year of college. Talk with your parents if they will be contributing any money to your living expenses.
By using your spring breaks wisely, you can apply to college and graduate from high school with fewer worries about your future. Don't put off your college plans until junior or senior year – it's never too early to start the process of getting ready for college.
People Who Read This Article Also Read:
Spring Scholarships With April Deadlines
College Road Trips
Spring Break: Beyond the Beach
Spring Clean Your Study Habits
Advertisement
Visit Our Student Center

Get on track!
And find out everything you need to know about planning for college.
Advertisement