See All
Colleges >
A Step-by-Step Guide to Filling Out the FAFSA
A Step-by-Step Guide to Filling Out the FAFSA
Filling out this important student aid form isn't difficult with this handy guide.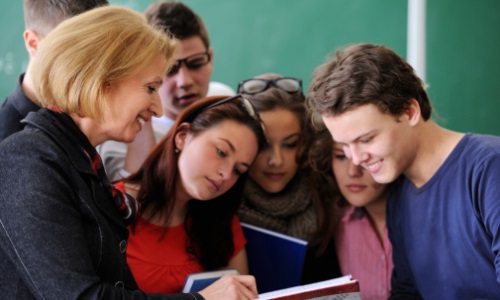 Photo: Thinkstock
The Free Application for Federal Student Aid (FAFSA) makes college affordable for millions of students each year. The information you enter on your FAFSA determines your eligibility for various forms of student aid, including federal student loans, Pell Grants and work-study programs. In addition, the FAFSA is used to determine eligibility for state student aid and many institutional scholarships and grants. If you're ready to find out what aid you may be able to receive, use this step-by-step guide to walk you through the process of filling out your FAFSA.
Filing your FAFSA doesn't have to be difficult, especially if you use these steps to prepare before it's time to submit your application.




 

Step 1: Know Dates and Deadlines
The most important thing to keep in mind with the FAFSA is that your aid could largely be determined by when you submit your forms. Get a head start by picking up a FAFSA form or going online to fafsa.ed.gov in mid-November when the application becomes available.
The earliest you can submit the FAFSA is January 1 of the upcoming school year. Though FAFSA forms are accepted until June 30, it's wise to submit your application as soon after January 1 as possible because many of the funds are awarded on a first-come, first-served basis. You can get additional information about deadlines for specific states at the official FAFSA website.
Step 2: Determine Your Status
Before filling out your FAFSA, it's important to determine whether you are a dependent student or an independent student. This will directly affect the way in which you fill out the FAFSA and what information you'll need to have on hand. Dependent students will have to report their parents' information as well as their own. Go to the official Federal Student Aid website to determine your dependency status.
Step 3: Gather Necessary Documents
Since timing is critical for getting the most aid possible, use the months of November and December to gather all the paperwork and information you'll need for filling out the FAFSA. This will help ensure that you can submit your form as soon as possible after January 1. Here are the documents and information you'll need:
Social security numbers for you and your parents
Your driver's license number (if you have one)
Your Alien Registration Number (if you are not a U.S. citizen)
Federal tax information for you and your spouse (if applicable) and for your parents – include IRS W-2s, IRS 1040s and any foreign tax returns
Records of any untaxed income for you and your parents – include child support, interest income, veterans' non-education benefits, etc.
Information regarding savings and checking account balances, investments (stocks, bond, real estate, etc.) and business and farm assets for you and your parents
Note that you'll only need information for your parents if you are a dependent. Make sure to have all of this information neatly organized and ready to go when it's time to fill out your FAFSA. You won't need to send any of these documents in – they'll just streamline the process of filling out your application.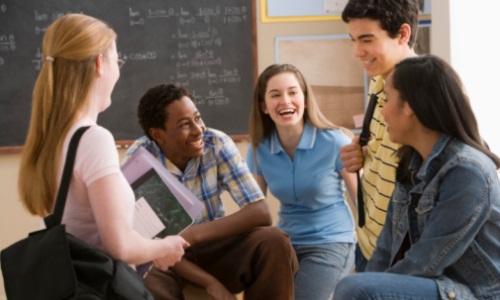 Photo: Thinkstock
Step 4: Fill Out the Form
The FAFSA form may seem intimidating at first, but it's actually broken down into several easy-to-handle sections. Always read instructions carefully as you progress through the form. Another useful tip is to fill out your form online – it's easier to correct mistakes there than if you use the paper application.
Here are the sections of the FAFSA you can expect to encounter, along with tips for filling them out correctly:
Basic Personal Information: This includes your name, Social Security Number, date of birth and other basic info. If you filled out a FAFSA the previous year and want to renew it, click "Login" on the home page and enter your information to have many of these entries pre-filled for you.
Listing Colleges: The FAFSA requires you to choose at least one college to receive your information. The order that you list the schools in does not matter, though you must list a state school first to be considered for state aid in most locations. You can list up to 10 schools online or four schools on the paper application (you can add more schools later).
Dependency Status: Even if you figured out your dependency status beforehand, the FAFSA will ask you some questions to double-check your status before moving on with the application.
Reporting Parents' Information: This is where dependent students will enter their parents' basic information. Note that your parents' citizenship status will not affect your eligibility.
Financial Information: Use the documents you gathered in Step 3 to fill out this section. Dependent students will also enter their parents' financial information.
Sign and Submit the Form: Make sure you reach the confirmation page after submitting the form online. The FAFSA website may link you to an additional form to fill out for state aid eligibility.
Step 5: Estimate Your Award
It can be nerve-racking to wait to hear back after submitting the FAFSA, especially if you're counting on receiving a significant amount of student aid. While you're waiting to receive your Student Aid Report (SAR), you can get an idea of what kind of award amount you might receive by using the FAFSA4caster. This tool will estimate your eligibility based on some basic information. Consider how much aid you need or want to accept and what options that gives you in terms of tuition rates.
Filing your FAFSA doesn't have to be difficult, especially if you use these steps to prepare before it's time to submit your application. If you're curious about what the next steps are, read about what to expect after filing your FAFSA.
People Who Read This Article Also Read:
How to Complete Your FAFSA
5 Helpful FAFSA Tips
How to Complete Your FAFSA on Time
What to Do After Filing Your FAFSA
Advertisement
Visit Our Student Center

Get on track!
And find out everything you need to know about planning for college.
Advertisement