See All
Colleges >
5 Common Job Search Mistakes Even Smart People Make
5 Common Job Search Mistakes Even Smart People Make
Avoid these job search mistakes when trying to find a new career.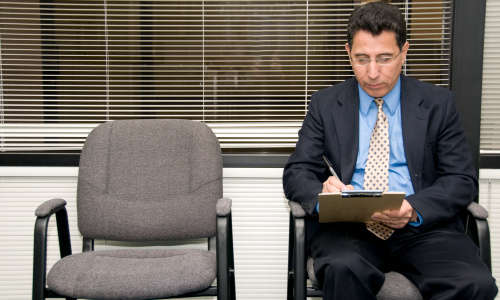 Photo: Thinkstock
By Christopher Geno
Face it: You're going to make a few job search mistakes on the way to finding employment. It's okay to mess up once in a while, but you can avoid plenty of the most common job search mistakes just by being prepared.
Take precautions to avoid the following job search mistakes and you'll find yourself on the road to gainful employment.
1. Having only one resume
During the job search process you're probably going to apply to many companies. Most of those companies will be looking for different things and have different strengths, weaknesses and team dynamics.
Your resume should reflect the needs of each company. Target companies by crafting a specific resume that adds or removes details in the objective statement, work history, and skills section to fit what the company is looking for.
2. Only looking for jobs online
The Internet is a fantastic resource for job hunters, but it's not the only place to conduct your job search. Mistakes like only searching online are damaging because most jobs are not posted online. Jobs posted on Internet sites and job search engines are also jobs that everyone sees, so competition is much more intense.
At the very least, go to individual company websites and check if they have their own listings, but really, online job hunting is only the tip of the iceberg.
3. Forgetting to practice those interview skills
Job seekers spend so much of the job search process finding and applying for jobs that they forget how to close the deal. There are many very common questions that come up again and again in interviews, and they can throw you off.
How do you answer the question "What are my weaknesses?" It seems crazy to talk about your faults in a job interview, but an employer will probably ask you about them, and you should be prepared.
4. Harassing employers (even unintentionally)
Following up on a resume you sent in or a job interview you had is always a good thing. The mistake people make is doing it too much or incorrectly.
Imagine you are an employer. If you received a "follow-up" phone call from every single person who sent you a resume, you might have to take over 100 phone calls every time you want to hire someone.
Stick to brief, polite emails to check up on a resume, and be sure to wait at least a few days. After interviews, instead of just "following up," try sending an email and a short hand-written thank you note.
5. Being afraid to network
Networking can be scary and confusing. It sounds kind of creepy and wrong "using" people to get jobs. But networking shouldn't be manipulative. It's about developing relationships and being comfortable both giving and asking for help. Both parties should mutually benefit. Start by just checking in with your friends and colleagues and asking what advice they can give you. Go from there and always be willing to share your experiences with people who want to add you to their networks.
Advertisement
Visit Our Student Center

Get on track!
And find out everything you need to know about planning for college.
Advertisement