See All
Colleges >
Need Career Direction? Choose Industries That Are Projected to Grow
Need Career Direction? Choose Industries That Are Projected to Grow
Find a fulfilling job in a growing industry by learning more about fields expected to generate new careers in the next decade.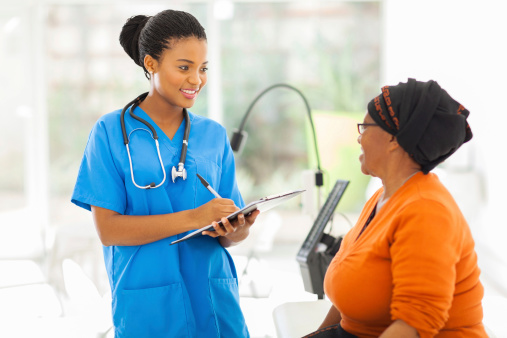 Photo: ThinkStock
By Jeff Bellinghausen
Career seekers may feel discouraged by all the current news about layoffs, cutbacks and diminishing job prospects. However, there are some industries that are projected to grow in coming years.
The United States Department of Labor's Bureau of Labor Statistics recently published their labor projections through 2018. By examining past labor patterns with current economic trends and technological advancements, they have projected that some industries are poised to grow in the next decade.
The Bureau of Labor Statistics forecasts that service-providing industries will add new jobs. At the top of the list for experiencing an increase in new jobs are the following career fields. If you're planning to take courses at a college or university to assist you in your career, take a close look at the careers that interest you and what recommended education level each career has.
Healthcare and Social Assistance
The report projects that a quarter of all new jobs will be in this sector, in large part due to our longer life expectancies and the demands of an aging population. Interested in this career field? Careers in this area include:

Professional, Scientific and Technical Services
These sectors could add as many as 2.7 million new jobs by 2018, many of these jobs in consulting and the design of computer systems. The drive for new technologies and environmental concerns are cited as major factors. Interested in this career field? Careers in this area include:

Educational Services
This field includes public educational needs and private educational needs; demand for these careers is based on the rise in student enrollment in schools, from elementary schools through higher education. Interested in this career field? Careers in this area include:

Beauty/Personal Care Careers
Personal care professions such as barbers, hairdressers and spa workers will continue to thrive, fueled by a desire for personal grooming. Interested in this career field? Careers in this area include:

How does this impact your higher education choices?
As you're planning your higher education and career path, you may want to keep in mind which industries are expected to thrive in coming years. The courses, major and college degree you choose can all impact your career options, so being mindful of sectors that will increase in value and job availabilities when you plan your college program can help you maximize your career opportunities.
Also, the career types that most interest you can help you choose the type of college or university you attend. If the careers you're most interested in require a professional certificate, center your college search around career colleges; if they require an associate's degree, look more closely at community colleges. For college degrees like a bachelor's degrees and master's degrees, explore four-year colleges and universities.
People Who Read This Article Also Read:
Top 20 Careers to Train For During the Recession
Recession-Proof Careers
Explore Fast-Growing Careers and the College Degree Required for Them
Which Career Fields Will Be Hiring the Most Employees?
Unemployed and Looking for Career Training? The Internet May Have the Answer

Advertisement
Visit Our Student Center

Get on track!
And find out everything you need to know about planning for college.
Advertisement