See All
Colleges >
The NCAA Clearinghouse for Athletes and Performers
The NCAA Clearinghouse for Athletes and Performers
How do sports fit Into your college plans and goals?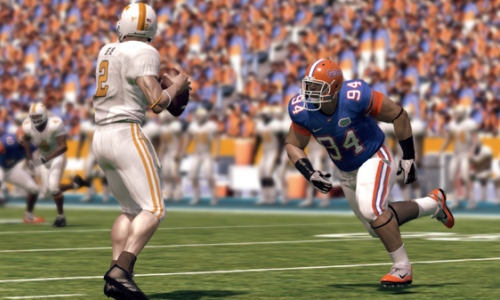 Photo: Thinkstock
As you begin to think about your higher education, you may be considering college sports as a way to earn scholarships and help your college application to stand out. Athletics can be a great springboard toward earning your college degree. Students who enter schools on an athletic scholarship go on to earn degrees in a wide variety of majors.
If you are serious about participating in collegiate athletics, or other performance-based organizations like band or choir, you should consider becoming a member of the National Collegiate Athletic Association (NCAA). You'll find college athletic departments are guided by the regulations of the NCAA, so the more you know about this organization, the better. The NCAA covers the rules of eligibility, recruiting and financial aid for any student interested in college sports and future careers in the sports arena.
Contact the coach of the college or university you want to attend and inform them about your desire to play for their sports program.
Your Campus Explorer college search can help you find out which colleges and universities are members of the NCAA and whether they are Division I or II, the highest and second-highest levels of intercollegiate athletics. Once you have zeroed in on your top college or university pick, you should apply for membership in the NCAA. Ideally, you should be registered by your junior year of high school.
Whether your career goal is to become a professional athlete or you just want the benefits of an athletic scholarship, you'll need to work with the NCAA. If you don't register with them and pass their minimum standards, you won't be able to play Division I or Division II sports your freshman year.
Here's how to get started:
Register and fill out the online NCAA Prospective Student Questionnaire, which is required for all prospective student-athletes.
Familiarize yourself with the Division I and II initial-eligibility standards. These include academic standards that must be met in order to become a college athlete, such as the number of core classes (English, math, science, social studies) you should be taking in high school along with the minimum ACT/SAT scores. In other words, just because you want to play sports in college doesn't mean you can slack off in your high school courses.
Understand how your grades and scores are evaluated: The NCAA combines your ACT or SAT scores with your cumulative GPA to determine your eligibility. You should have a minimum GPA of 2.00 in a curriculum of 16 core classes for Division I and 14 for Division II. The sliding scale used by the NCAA means that a higher GPA will reduce your SAT score requirement. For instance, a 2.5 GPA means you only need an 820 SAT score. A GPA of 2.75 will let you get by with a 720 SAT score. A 3.0 core GPA will only require a 620 SAT score.
Obtain registration forms. You can obtain the NCAA registration forms and student release forms from your high school guidance counselor or athletic coach. They will also have the release form for you to fill out in order to have your grades sent to the NCAA Clearinghouse.
Through your college search, you may also find college programs that are part of the National Association of Intercollegiate Athletics (NAIA). These colleges and universities are separate from the NCAA membership but can offer the same level of academic and athletic participation. Like the NCAA they have their own requirements for eligibility, which are based on your GPA and test scores. At NAIA Div I and II colleges, you have to have met at least two of these four standards: a GPA of 2.0 or above (on 4.0 scale), 18+ on the ACT, 860+ on the SAT, or rank in the top half of your graduating class.
NCAA Clearinghouse Tips & Tactics
Talk to your high school coach about your interest in playing for certain college teams. If they have contacts at those schools, they may be willing to put in a good word for you.
Not much of a writer? Don't worry, the NCAA doesn't look at your SAT or ACT essay when determining eligibility.
Get a friend with a video camera to film you while playing sports. Clips of your best moments can be a valuable asset to your college application.
Use the Campus Explorer Compare Schools tool to evaluate which schools has the best academic and athletic program for you.
Contact the coach of the college or university you want to attend and inform them about your desire to play for their sports program. When you visit that school, ask if you can meet with the coach in person. Let the coach know you want to be part of their team, and find out what they're looking for in prospective athletes.
People Who Read This Article Also Read:
Extracurricular Activities and College Admissions
Sports and College Admissions
Student Government and College Admission
Music and Drama: How They Fit Into College Applications

Advertisement
Visit Our Student Center

Get on track!
And find out everything you need to know about planning for college.
Advertisement