See All
Colleges >
7 Highest Paying Jobs in 2012
7 Highest Paying Jobs in 2012
Explore the degrees behind the 2012 highest paying jobs, including how much training is required and how much the degrees will cost you.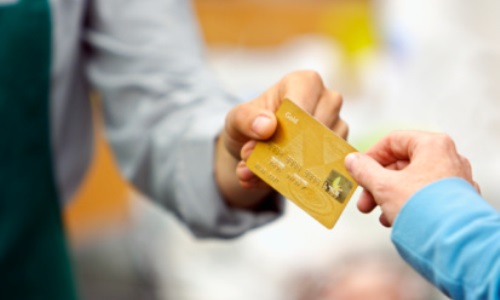 Photo: Thinkstock
By Christopher Geno
Some of the highest paying jobs in 2012 can earn you over $230,000 per year on average. Not bad for a year's work, right?
But it's important to remember that the training necessary to get the highest paying jobs also costs a lot of money. Many people forget that tuition and books and licenses and fees can offset a lot of the salary you might earn during your tenure at a profession. This is why we include these figures into the our list of 2012 best paying jobs.
Our list was created using the most recent data from the Bureau of Labor Statistics. So if 2012 is your year to succeed, check out this list of the highest paying careers to find out what you'll need to do in order to earn the big bucks.
1. Medical Professionals
Out of all health care careers, Doctors take nine of the 10 highest paying jobs in 2012 with anesthesiologists taking the top spot at about $235,000 average annual salary.
The large monetary reward requires a lot of work, however. U.S. News reports that in 2010 the average medical degree costs about $145,000, which doesn't include the bachelor's degree. A student can also expect another three to eight years of residency and internships on top of the eight years of school.
2. Chief Executive Officers
One of the few non-medical jobs on many of the highest paying jobs lists, a CEO runs companies at the highest level of management in both the private and public sectors. The average annual wage for this kind of business career is about $177,000.
You can't be a slouch at this job, but the school-averse are in luck: many notable CEOs don't even have a college degree. But obviously you will need many years of experience to secure a top position.
3. Petroleum Engineers
Petroleum engineers create methods for extracting oil and gas from the earth and work to improve current methods. As one of the highest paying jobs in 2012, the annual salary according to the BLS is $139,000 on average.
The minimum degree requirement to find a petroleum engineer position is a bachelor's degree in, unsurprisingly, petroleum engineering. Master's and doctoral degrees are also very helpful in moving up the job ladder. Bachelor's programs at top petroleum engineering schools have wide-ranging costs from $15,000 to $40,000 annual tuition.
4. Lawyers
It's common knowledge that being a lawyer can lead to one of the highest paying careers. Their average annual salary is a little over $130,000, after all.
But like medical professionals, there is a downside. Lawyers have to get their law degree, and according to U.S. News and World Report, law school graduates leave school with over $100,000 in average debt.
5. Architectural, Engineering, Natural Science, Information Systems Managers
These fancy-named jobs are the top managers who direct and coordinate activities in various fields, like architecture, computer science, engineering, etc. Their annual salaries range from about $120,000 to $130,000 on average.
The average bachelor's degree for such professions costs about $105,000 over four years at a private school and about $30,000 at a public school.
6. Pilots, Copilots and Flight Engineers
Simply put, pilots fly planes. There are a variety of different types of planes, and pilots can fly for the transport of passengers or cargo and do so with many different airlines or even the government. Annual salary is about $118,000 on average.
Working for an airline requires a bachelor's degree at minimum and a commercial flying certificate that can cost from $30,000 to $45,000. The best jobs for pilots come with the most experience, and you can expect to spend years working your way up as a copilot before becoming a full pilot for an airline and slowly moving up from there too.
7. Sales Managers
Sales managers plan and direct the sale of a product or service to the consumer. They also analyze sales statistics to improve or redirect how products are sold. Annual salary for sales managers is about $117,000 on average.
A bachelor's degree, which can cost anywhere from $10,000 to $200,000, is all that is needed in addition to sales experience and managerial skills.
People Who Read This Article Also Read:
The Campus Explorer Salary Guide: Wage Outlooks for the Most Popular Careers
In Demand Careers in Health & Medical Services
In Demand Engineering Jobs
Salary Guide: Lawyers
5 Highest Paying Sales Jobs

Advertisement
Visit Our Student Center

Get on track!
And find out everything you need to know about planning for college.
Advertisement