5 Green Scholarships
Check out these scholarships that are ideal for students interested in the environment, sustainability and conservation.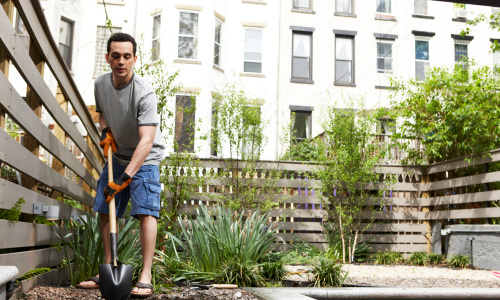 Photo: Thinkstock
One of the more unique types of scholarships available to prospective and current college students are green scholarships. If you plan to pursue a career in fields related to the environment, conservation, and green living, there are numerous financial aid opportunities available to help ease the burden of paying for college.
In some cases, a career or degree in the environmental field isn't a mandatory requirement for green scholarships; if you demonstrate a passion and commitment to local conservation and sustainability you may be eligible depending on the scholarship.
Start your own conservation project. The best way to show your passion for sustainability and the environment is to start some sort of local conservation project.
Scholarships for the Environment & Conservation
1. Social and Water conservation Society Donald A. Williams Soil Conservation Scholarship
Award: $1,000
The SWCS awards a scholarship to individuals who are employed in a conservation-related industry but wish to continue their education.
Requirements: Applicants must have been a member of SWCS for at least one year; posses at least one year of employment (including current employment) in a natural resource/conservation-related field; and demonstrate the need for financial aid.
How to Apply: Applications can be submitted to scholarships@swcs.org. To send a hard copy, check the SWCS website for the mailing address.
2. The National Environmental Health Association and the American Academy of Sanitarians Scholarship
Award: $1,000
Each year, the NEHA and AAS award undergraduate and graduate scholarships to assist students who are pursuing a career in environmental health sciences and public health.
Requirements: Undergraduates must be attending an NEHA member school, while graduates must be enrolled in a graduate program related to environmental and/or public health.
How to apply: Visit the NEHA scholarship section for the application mailing address, as well as a list of NEHSPAC accredited environmental health programs.
3. The University of Wisconsin Hilldale and Holstrom Environmental Scholarships
Award: $3,000
The University of Wisconsin awards up to 110 green scholarships to undergraduate students worth $3,000.
Requirements: Only students in their junior year or further will be accepted.
How to Apply: Applicants must have an environmental research project planned with a University staff member with plans to graduate in May the year of application. Although there are no GPA requirements with this scholarship, those with lower than a 3.2 will see their chances greatly diminished.
Scholarships for Sustainable Agriculture & Horticulture
4. Annie's Sustainable Agriculture Scholarship Application
Award: Varies
The company that produces the delicious Cheddar Bunnies (among other products) has a philosophy many try to live by, "spreading goodness," but that mantra doesn't stop with their organic food -- they also have scholarship opportunities.
Requirements: Eligible students must be full-time undergraduate and graduate students studying at an accredited two- or four-year college or graduate school in the U.S.
How to Apply: Applicants must visit their website. Check out past winners and how much they won.
5. Garden Club of America Scholarships
Award: Varies
The Garden Club of America has several scholarships in the following field of study:
Botany
Coastal Wetlands Studies
Conservation & Ecological Restoration
Desert Studies
Garden History & Design
Horticulture & Related Fields
International Work & Study
Landscape Architecture
Native Bird Habitat
Summer Environmental Study
Urban Forestry
How to Apply: Explore the GCA's website to see which scholarships might work best for you.
For more scholarships, check out Mother Nature Network's list of rewards or use our scholarship search tool.
Quick Facts
Make sure you fill out the Free Application for Federal Student Aid (FASFA). Not all scholarships require you to do so, but it is to your benefit to have the proper paperwork ready to go.
Get involved with local and national organizations. These don't always have to be organizations solely focused on environmentalism. For example, the NRA awards a Women's Wildlife Management/Conservation Scholarship every year.
Start your own conservation project. The best way to show your passion for sustainability and the environment is to start some sort of local conservation project. It doesn't have to be anything major — it could be as simple as working with the local government to get some extra trees planted. However, the initiative you demonstrate will go a long way in the minds of selection committees.
People Who Read This Article Also Read:
Go Green with Your Major or Minor
Green Careers by Education and Training
Top Paying Green Careers
What Are Green Careers?
Quick Search: Find the College that's Right for You!
Advertisement
Visit Our Student Center

Get on track!
And find out everything you need to know about planning for college.
Advertisement