See All
Colleges >
Green Jobs for Environmental Science Majors
Green Jobs for Environmental Science Majors
Find a career that suits you based on the type of environmental science major you choose to pursue.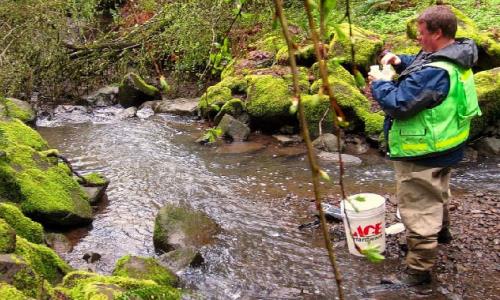 If you're passionate about the environment, then a major in environmental studies can lead to an exciting and rewarding career. These days, green jobs are in high demand, giving you better job prospects after graduation. Find out which green job is the best fit for you based on what type of environmental science major you're pursuing.
More green jobs are becoming available because of mounting concerns about environmental impact and climate change.
Environmental Science Major
It's becoming increasingly common for colleges and universities to offer a degree program in environmental science. Those who major in environmental science take numerous science courses, including chemistry, biology, geology, hydrology and atmospheric studies. Careers in environmental science often involve the use of laboratory equipment, in-depth research and data reporting.
The clearest career path for this major is a job as an environmental scientist, which involves analyzing and finding solutions to environmental issues. There are several other careers which environmental science majors may pursue, including:
Environmental health specialist

Environmental educator

Environmental consultant

Hydrologist

Seismologist

Meteorologist

Conservationist

Climate change analyst

Environmental Engineering Major
Environmental engineers study environmental science along with engineering practices and principles. They put their skills to use by creating systems and facilities which reduce our negative impact on the environment.
Most students majoring in this field go on to become environmental engineers. While some may have a job that skews towards urban and regional planning, others may focus their efforts on waste management or air pollution control. Environmental engineers may work for the government, private companies or non-profit organizations. Other job titles that an environmental engineering major may eventually hold include:
Environmental inspector

Environmental consultant or advisor

Environmental architect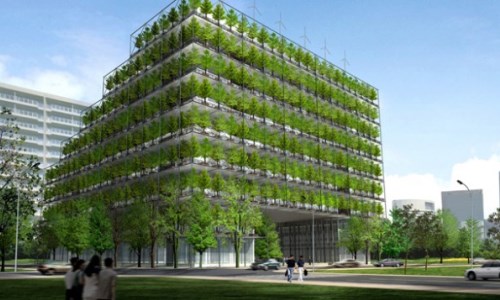 Sustainable Resource Management Major
Whether your degree is in sustainability, natural resource management or a similar field, there are plenty of great jobs available to you after graduation. These majors involve the study of conservation, sustainable practices and human impact on the environment.
More than ever, companies and government organizations are in need of sustainable resource managers. This job involves designing and applying sustainable practices for the employer and/or ensuring compliance with environmental regulations. Jobs titles in this area can vary, but the person in this position generally has a consultant/advisor role in the company.
There are also jobs for sustainable resource management majors that take place more "in the field." Whether it's analyzing soil samples or working with local farmers, these sustainable resource managers are more focused on finding the best ways to utilize the earth's resources ethically, safely and sustainably.
Look into these related job titles if you're a sustainable resource management major:
Environmental planner

Natural resource manager

Conservation scientist

Resource economist

Soil and plant scientist

Sustainability manager/coordinator/director

Ecology
While they certainly cover many of the same topics as environmental science majors, ecology majors focus on the ins and outs of ecosystems both small and large. As a result, the jobs in this field tend to involve preserving ecosystems, often taking a focus on a particular aspect of the environment, such as soil, trees or wildlife. While some students have a specific major focused in one of these areas (for example, forestry majors are relatively common), others may have an ecology or environmental science major with a concentration in a specific area (such as wildlife conservation or zoology).
Naturally, students who pursue ecology majors can enter the job market as ecologists. This job title is rather broad, however, and many students will find that positions are available in more specialized roles, such as:
Forester/forest ranger

Agricultural specialist

Wildlife conservationist/manager

Range manager

Environmental chemist

Conservation scientist

Microbiologist

Zoologist

Fisheries conservationist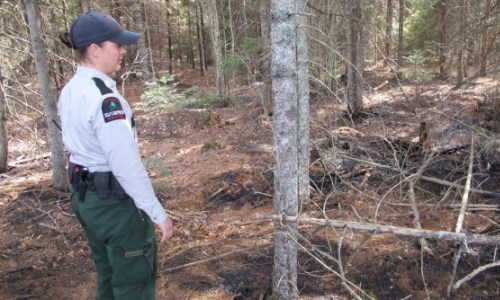 Environmental Policy
If you're interested in helping the environment as a lawyer, activist or politician, a major in environmental policy may be the perfect fit for you. Rather than focusing on the science behind environmental change, an environmental policy major includes an in-depth look at the legislative process, economics and energy issues. This coursework prepares students for careers where they can work to create laws and policies that will protect the environment.
There are a number of possible career paths for students who major in environmental policy. Some of the most common job titles in this field include:
Environmental lawyer

Environmental rights activist

Environmental policy analyst

Lobbyist

Mediator

Politician

Environmental advisor

Campaign project manager

Because concerns about environmental impact and climate change are mounting, more green jobs are becoming available. Some of these majors are relatively new, so there's often less competition from workers already employed in this field. Take advantage of the high demand for green jobs and help secure the future of our planet by focusing your studies in one of these environmental science majors.
People Who Read This Article Also Read:
6 Top Sustainable Agriculture Programs
4 In-Demand Green Jobs
Types of Environmental Science Programs
Top Majors in Environmental Science
Advertisement
Visit Our Student Center

Get on track!
And find out everything you need to know about planning for college.
Advertisement