See All
Colleges >
5 Highest Paying Sales Jobs
5 Highest Paying Sales Jobs
Learn about the highest paying sales jobs and the degrees behind them.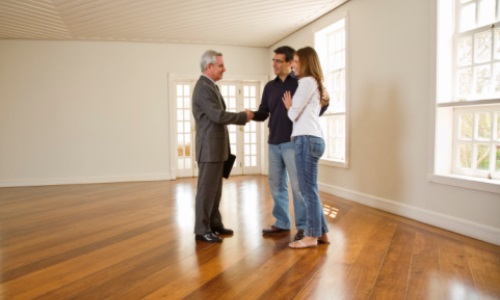 Photo: Thinkstock
By Christopher Geno
A six-figure income is possible for employees who can lock down one of the highest paying sales jobs. While sales is a field that rewards personality and skill over education, you'll need to attain certain degrees in order to get some of the top jobs in sales.
According to college board, the average bachelor's degree was about $32,000 for tuition at a public school and over $100,000 for tuition at a private institution.
Check out this list of the five highest paying sales jobs using the latest salary information from the Bureau of Labor Statistics (BLS). Maybe a career in sales is right for you.
1. Securities, Commodities, and Financial Services Sales Agents
The highest paying sales jobs in 2012 according to the BLS are sales agents for the financial sector. These sales positions involve selling securities and commodities to investment firms, businesses or individuals. The average annual salary for these jobs is about $99,000.
Over two-thirds of all employees in these positions hold bachelor's degrees, and less than 10 percent have only a high school education, so expect to go to a college or university.
According to College Board, the average bachelor's degree was about $32,000 for tuition at a public school and over $100,000 for tuition at a private institution, which may cut into your profits.
2. Sales Engineers
Sales engineer is one of the highest paying sales jobs available today because of the unique blend of technical knowledge and sales skill. Sales engineers sell or assist a salesperson in selling engineering equipment.
Sales engineers need at least a bachelor's degree, usually in an engineering field, to prepare them for selling engineering-related products and services, and make an annual salary of over $97,000 on average.
3. Sales Representatives, Wholesale and Manufacturing, Technical and Scientific Products
Sales representatives sell products for wholesalers and manufacturers that require a level of technical or scientific knowledge. Much like sales engineers, representatives for these products must have education in specific fields like biology, chemistry or electronics; wherever the products are sold.
Sales representatives for technical and scientific products typically need a bachelor's degree, although a two-year associate's degree and a strong grasp on the knowledge learned can sometimes be enough. Their mean annual salary is about $86,000, and you can earn a two-year degree for $5,000 to $8,000 at a public community college.
4. Real Estate Brokers
Brokers oversee transactions in real estate and sell or rent properties. Brokers are the highest paying sales jobs that don't require any sort of college degree, requiring only a high school diploma or GED.
However, brokers must pass a licensing exam and have worked as a licensed real estate sales agent for a certain time period, typically one to three years. The average salary for a real estate broker is about $84,000 per year.
5. Supervisors of Non-Retail Sales Workers
First-line supervisors work directly above sales workers in non-retail industries, supervising and coordinating workers while doing budgeting or accounting work.
While only a high school diploma or equivalent is necessary for entry-level work, a bachelor's degree is helpful to secure a position, especially since these positions are growing in availability at a slower rate than other jobs. The average annual salary for a supervisor in this capacity is over $82,000.
People Who Read This Article Also Read:
In Demand Sales Jobs
Top 25 In Demand Jobs and Fastest Growing Occupations
Top 10 Careers for Job Security
Which Career Fields Will Be Hiring the Most Employees?
In Demand Jobs in Business

Advertisement
Visit Our Student Center

Get on track!
And find out everything you need to know about planning for college.
Advertisement