See All
Colleges >
How to Choose the Right AP Classes
How to Choose the Right AP Classes
Turn your confusion over AP courses into confidence about how to proceed.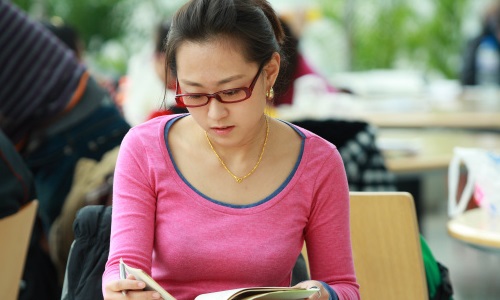 Photo: Thinkstock
As you approach your junior and senior years of high school, you should start making choices that will help you get into a good college. One way to do this is to take one or more advanced placement (AP) classes. Check out the information below in order to find out what AP classes are, why they can help you get ahead, and how to go about choosing courses that will lead you to success.
Make sure you aim for balance when it comes to your high school course schedule.
What is an AP Class?
The College Board's AP program offers over 30 college-level classes across multiple subjects, each of which is based on advanced curriculum created by teachers and faculty. High school instructors use the official AP course descriptions as guidelines in teaching these classes, and each course culminates in an AP exam that tests how well you've grasped the information. Strong AP grades and exam scores can help bolster your college applications, and many colleges will grant you course credit and/or allow you to bypass introductory classes if your exam scores are high enough.
Why Take an AP Course?
Getting good grades in an AP course and/or good scores on an AP exam may improve your chances of gaining admission at the colleges that interest you. AP courses and exams give college admissions officers a clearer, more positive view of your particular skill sets. Taking AP classes also proves to these admissions officers that you're a hard worker who takes initiative when it comes to education.
AP classes can also help boost your overall GPA. Many high schools give more weight to grades received in AP classes than to those received in regular classes. Though colleges are aware of this little "trick," it can still help you in your effort to look more desirable on college applications.
Advanced placement courses aren't only valuable for their ability to boost your applications, though. They're also good for challenging you in the areas in which you excel. For instance, if you love studying history and are good at memorizing facts, you may find standard U.S. history classes too easy. AP U.S. History may be more challenging and intellectually stimulating for you, ultimately making for a better educational experience.
Overall, AP courses can help you hone in on which subjects you enjoy and want to study at a deeper level. They not only give colleges a clearer idea of who you are; they give you a clearer idea of who you are, too.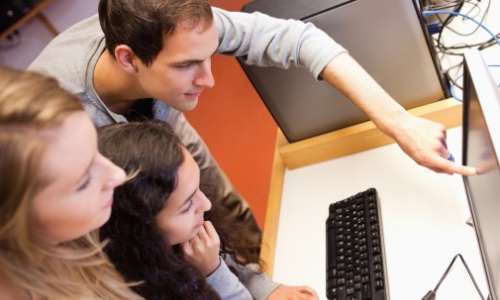 Photo: Thinkstock
How to Choose an AP Course
Doing well in an AP course shows universities that you're ready for college-level work; however, failing an AP course sends the opposite message. As a general rule, enroll in AP classes that cover subjects you're confident in. If you're a good writer, consider enrolling in AP English. If you're a numbers whiz, AP Calculus may be up your alley.
If you already know what you want to study in college, choose an AP course that aligns with that interest. For instance, if you want to study math or engineering, consider enrolling in AP Calculus AB or, better yet, AP Calculus BC (the more challenging of the two). If you're able to excel in either of these courses and/or exams, colleges will be much more likely to accept you into their math or engineering programs.
Also consider which subjects are typically required at the college level; if you're able to pass exams in any of these subjects, your future college will likely waive those course requirements. For instance, many colleges have a language requirement, so if you can take an AP Spanish or AP French class and pass the exam, you might not have to take a language class once you get to college, which frees up your schedule to take other classes that interest you or pertain to your major.
In general, you should aim for balance when it comes to your high school course schedule. If you take too many AP courses, you'll likely get overwhelmed and not do as well as you otherwise could have; if you take too few AP courses, you could cheat yourself out of an opportunity to grow as a student and impress college admissions officers. Consult with your high school advisor, teachers and/or college counselor in order to strike a balance that's right for you.
People Who Read This Article Also Read:
How to Prepare for AP Classes and Exams
AP Classes: An Introduction
Know the Facts About AP Tests Before Test Day
Seniors: Complete Your AP Tests Before Summer
Advertisement
Visit Our Student Center

Get on track!
And find out everything you need to know about planning for college.
Advertisement