See All
Colleges >
What is the "Redesigned SAT"?
What is the "Redesigned SAT"?
Learn about the eight big changes the SAT has undergone to better assess college readiness.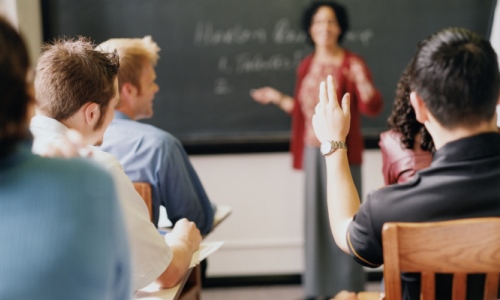 Photo: Thinkstock
You've probably heard that the SAT was recently redesigned, but you may be confused about what that means. In an effort to better assess how ready a student is to tackle college-level work, The College Board made some big changes to the standardized test. Check out the eight new and changed elements students will encounter when they take the redesigned SAT in Spring 2016.
Now that you understand how the SAT will differ in 2016, you can begin thinking about how you'll approach studying and preparing for the test.
1. Relevant Words in Context
Instead of simply quizzing students on the meanings of obscure words, the redesigned SAT will require students to assess a word's meaning based on the context in which it's used. These words will have several meanings depending on how they're used, so students will truly have to assess the given context. And instead of using little-known and little-used words, the test will include terms that students will find relevant in college and beyond.
2. Emphasis on Evidence
In the reading, writing and essay portions of the test, students will be asked to use evidence to support their answers. For instance, the reading test will require students to use quotes from the presented passage in their answers. In the writing section, students will have to examine series of paragraphs in order to make sure they are sensible and grammatically correct; they will also be asked to edit the paragraphs in order to include information displayed in a corresponding graphic. The essay section will require students to use evidence and critical reasoning to analyze a source text, which brings us to the third major change…
3. Essays Analyzing a Source
The new essay section has been redesigned to more closely replicate writing assignments in high school. The essay section will now require students to read a passage and analyze how the author effectively builds an argument and persuades the reader. The essay prompt will remain consistent and will be given to students prior to the exam, but the passage will change from test to test.
4. A Refocused Math Section
The new math section will test skills that are heavily used in a lot of college majors and careers. The three areas it will focus on include: problem solving and data analysis, which asks students to solve problems in science, social science and career contexts; algebra, which focuses on linear equations and systems; and advanced math, which delivers complex equations.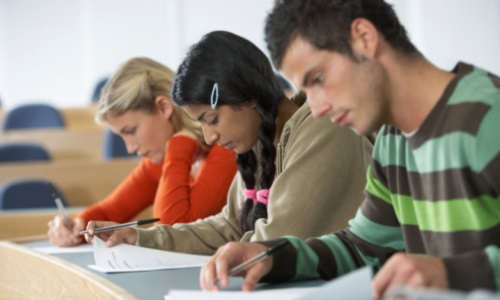 Photo: Thinkstock
5. Real-World Problems
The new SAT will be filled with questions that directly relate to college and career work. Students will encounter charts and graphs like the ones they would work with in science and social science majors and careers, read passages that are oriented in career contexts, and solve math problems that relate to the real world.
6. Analysis in Science, History and Social Studies
Students taking the redesigned SAT will have to apply reading, writing, language and math skills to answer science, history and social studies questions. This will force students to integrate their different skill sets in order to solve problems, just like they'll have to do when tackling real issues in the college and career worlds.
7. The Use of Founding Documents
Every new SAT test will include a passage that responds to or comes directly from the Declaration of Independence, Bill of Rights or Federalist Papers. The College Board has included these in hopes of encouraging students to read and think about these important works.
8. No Lost Points for Wrong Answers
Students who take the redesigned SAT will not be penalized for wrong answers. This change has been made in order to encourage students to give the best answer possible for each problem (rather than leaving tough questions blank for fear of being penalized).
Now that you understand how the SAT will differ in 2016, you can begin thinking about how you'll approach studying and preparing for the test.
People Who Read This Article Also Read:
SAT: The Essentials
10 SAT Test Day Tips
How to Improve Your SAT and ACT Scores
SAT or ACT: Which Should You Take?
Advertisement
Visit Our Student Center

Get on track!
And find out everything you need to know about planning for college.
Advertisement