See All
Colleges >
6 Most Festive College Campuses
6 Most Festive College Campuses
These colleges really know how to get into the holiday spirit with winter festivals, and beautiful campus decorations that make finals a little bit more pleasant.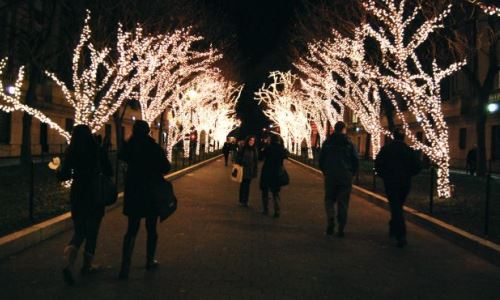 You may be going home to celebrate the holidays over winter break, but you might as well spend the end of the fall semester getting into the spirit of the season. These colleges really know how to spread cheer across their campuses (even in spite of final exams – impressive, we know).
When your campus is this caught up in the holiday spirit, you'll have a reason to enjoy the season (despite finals).
1. Columbia University
Columbia University holds an annual tree lighting ceremony that lights up the school's main street College Walk, so it looks beautiful for the holiday season.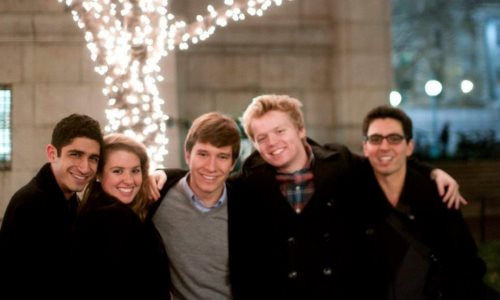 2. Louisiana State University
Louisiana State University's annual Candlelight Celebration aims to celebrate Christmas, Kwanzaa and Hanukkah all at once. Members of the community enjoy holiday music and performances, refreshments, and the debut of an impressive 30-foot Christmas tree.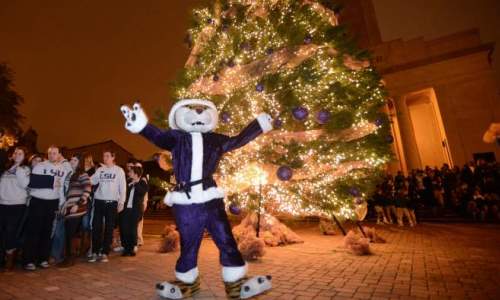 3. University of Dayton
The University of Dayton invites local children to join in holiday activities during their annual Christmas on Campus event. The event, which reminds us of the festivities of a real life Who-Ville, includes singing carols, enjoying a Christmas carnival, watching tree lighting ceremony and eating a nice meal in honor of Feast Day.
4. University of Notre Dame
University of Notre Dame puts up about 35,000 lights every year, all of which are staged and then lit on Thanksgiving night. The main building also features a huge tree and nativity scene, and the school has recently set up a holiday light program where students can exchange regular lights for LED lights in order to encourage the campus to decorate sustainably.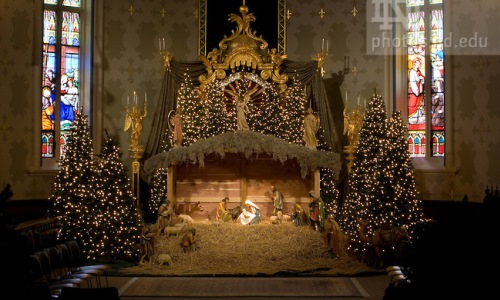 5. Samford University
Samford University sponsors an annual event called Hanging of the Green and Lighting of the Way where the university's choir sings while the Reid Chapel and quad get lit up for the season.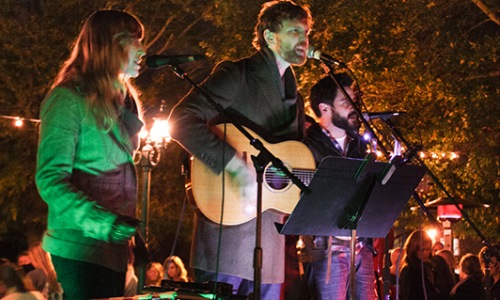 6. Ohio State University
Ohio State Inc., an organization dedicated to promoting Ohio State University pride, recently started a tradition called Lighting of the Lake in which 30,000 bulbs are illuminated around Mirror Lake. Students, alumni, faculty and staff are invited to gather around and sing in unison while watching the spectacle.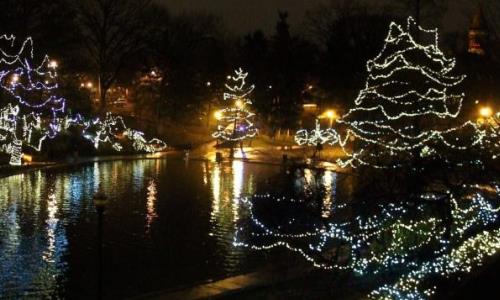 With campuses this caught up in the holiday spirit, you may not even want to go home for winter break. Okay, that might be a bit of a stretch, but at least you'll have a reason to enjoy the holiday season despite finals.
People Who Read This Article Also Read:
4 Colleges With Cool Holiday Traditions
5 Healthy Holiday Snacks for Your Dorm Room
7 Colleges Where You Can Build a Snowman
Best Colleges for People Who Love Snow
Advertisement
Visit Our Student Center

Get on track!
And find out everything you need to know about planning for college.
Advertisement