See All
Colleges >
Highest Salaries for Environmental Science Jobs
Highest Salaries for Environmental Science Jobs
Check out the top-paying green jobs for environmental science majors.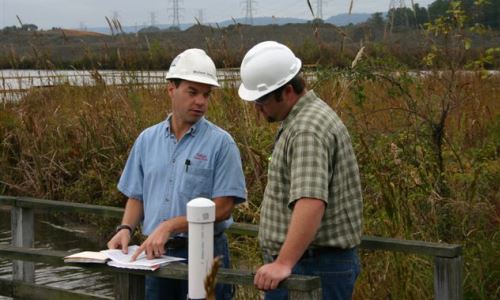 Due to growing concerns over climate change and environmental impact, there's an increasing demand for qualified workers with environmental science degrees. These green jobs are some of the hottest careers right now, giving environmental science majors a robust job market to look forward to after graduation. Find out which environmental science jobs are the most lucrative and what those roles entail.
Check out these green jobs if you'd like to score a high-paying job in an environmental field.
Enviormental Engineer -- Median Salary: $80,890
Environmental engineering majors study sciences like biology, soil science and chemistry along with engineering practices and principles. In their work, this knowledge is applied as they design systems that will reduce waste or even clean up the environment. Depending on where they are hired, engineers may work on projects like designing a system to clean municipal water supplies or reduce air pollution. They may also work in a consultant role to ensure that a facility complies with environmental regulations or to help companies make their practices more eco-friendly.
Geoscientist -- Median Salary: $90,890
If you're particularly interested in the physical sciences, then a career as a geoscientist may be a great way to use your environmental science degree. Geoscientists generally spend a lot of time in the field collecting samples and data. Many of these professionals work in jobs geared towards environmental protection or the sustainable use of natural resources.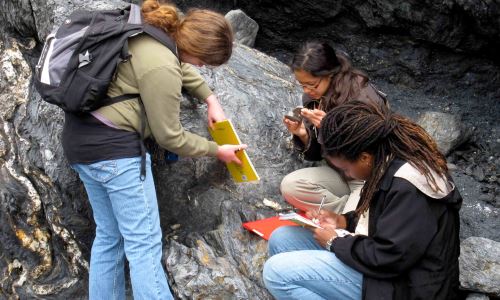 Sustainability Director -- Median Salary: $91,166
The knowledge you gained regarding natural resources management as part of an environmental science major could lead you to a lucrative position as a sustainability director for an organization or company. This position is becoming more common at large corporations who need help ensuring that they are complying with environmental regulations. In addition, some companies are going above and beyond to look for ways to develop more eco-friendly practices that will reduce their impact on the environment. A sustainability director leads the efforts to design these practices and stays up-to-date on all the latest environmental regulations to ensure that the company remains in compliance with the law.
Environmental Lawyer -- Median Salary: $113,530
Students who are passionate about the environment may want to consider a career as an environmental lawyer. Though you'll need to attend law school after earning your undergraduate degree, the rewarding nature of the job and the higher pay may very well be worth it. Environmental lawyers work to defend the environment and ensure that companies comply with environmental laws and regulations.
Check out these green jobs if you'd like to score a high-paying job in an environmental field. Though post-graduate education may be required for some positions, an environmental science degree will provide an excellent foundation for the careers listed above.
People Who Read This Article Also Read:
4 In-Demand Green Jobs
6 Top Sustainable Agriculture Programs
Green Jobs for Environmental Science Majors
Types of Environmental Science Programs
Advertisement
Visit Our Student Center

Get on track!
And find out everything you need to know about planning for college.
Advertisement