See All
Colleges >
Career Colleges Grow More Popular As Federal Aid Increases
Career Colleges Grow More Popular As Federal Aid Increases
Why students are choosing career colleges for their college education.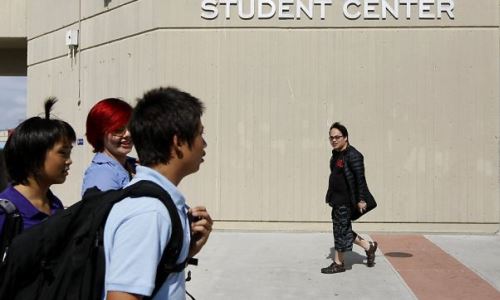 There are many factors contributing to the growing student interest in career colleges. Part of what is driving the increase in college applications for these schools is the recession. As jobs in many industries become increasingly scarce, more people are choosing to pursue a college education or go back to college to finish a degree or a certificate program in order to expand their career opportunities and opportunities for a higher salary.
Another key factor in the rise in popularity of career colleges is the recent increase in federal aid for lower-income students. In 2009, President Obama's administration increased funding for the Federal Pell Grant Program, the largest source of federal aid for college students, and broadened the number of applicants who were eligible for this financial aid.
The combination of financial aid opportunities and the desire for a convenient, flexible degree program makes career colleges a popular choice among students.
As a result, more lower-income students have been able to benefit from this financial aid, and a large number of these students are using it to attend career colleges. According to the Associated Press, nearly a quarter of Pell Grant federal aid went to students attending career colleges in 2009, and the number of Pell Grant recipients enrolled in career colleges is up 50% from two years ago.
Obama focused both attention and funding to Pell Grant as part of a larger plan to get more students to enroll in and complete college programs, whether they attend community colleges, career colleges or 4-year colleges and universities. So what are the key factors that are causing so many of them to choose career colleges?
In addition to receiving assistance through the Pell Grant, students with careers who go back to college may also find that their employers offer financial aid incentives the help them pay for college. In many cases, employers require that the college education you're seeking relates to your career goals, so the career-oriented programs offered by career colleges can offer people a clear path to getting the necessary skills to excel in and advance in their careers.
Convenience is also cited as a major factor for choosing career colleges, according to students. Career colleges are generally designed for students who are working, so they offer online courses, as well as evening and weekend courses, which make it easier for students with careers or family obligations to complete their degree or certificate program.
The combination of financial aid opportunities and the desire for a convenient, flexible degree program makes career colleges a popular choice both for recent high school graduates as well as adults who are going back to college after having started their careers.
Considering a career college? Here are some questions you can ask to make sure it's the right school for you:
Does it offer the career training and degree you're looking for?
Can you take online courses, if you determine this is better for your schedule?
Is it accredited and licensed?
Does the school provide career counseling or job placement opportunities?
What are its employment rates for graduates in your field?
Are your credits transferable to another school?
People Who Read This Article Also Read:
Advertisement
Visit Our Student Center

Get on track!
And find out everything you need to know about planning for college.
Advertisement