See All
Colleges >
EU International Students
EU International Students
Find out what you can do to attend university in America.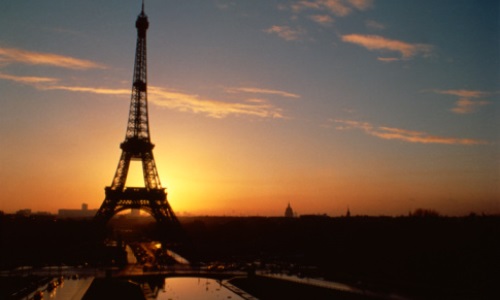 Photo: Thinkstock
European students who earn undergraduate and graduate degrees in the US usually have a good reason to do so.
Attending college in Europe is typically cheaper than in the US, so European students generally have a different reason to study in the states. Your reason for attending an American college might be to strengthen your English skills, broaden your cultural horizons or expand your skill set by enrolling in a specific program.
Typically it's a good idea to choose a major or field of study before you explore your American college options.
EU Students in America
According to the Open Doors report produced by the Institute of International Education, 85,084 students came from EU countries in the 2009-2010 academic year.
The majority of international students in the US are from Asian countries. Nine of the top 10 countries for international students in America are Asian, with Turkey the lone exception.
Because so many students are coming from Asian countries, US colleges are increasing recruiting practices in European countries in an effort to promote diversity on campus.
The European countries that send the most students to America for college are:
Turkey
Germany
UK
France
Russia
The biggest increase in international students from Europe between 2009 and 2010 came from France.
Choosing an American College
Typically it's a good idea to choose a major or field of study before you explore your American college options. After you've narrowed down what subject you want to study, do some research to find out the best schools that offer that program.
You might want to search out schools that have European Student Associations. These organizations provide a haven for EU students looking to connect with people from their home countries through social and cultural events. The University of Texas – Austin, The University of California – Berkeley, Columbia University and the University of Oregon are just a few colleges with European Student Unions on campus.
A new movement has developed in which European colleges are opening campuses in America. France's SKEMA, which formed after a recent merger of the ESC Lille School of Management and CERAM Business School, began offering classes at North Carolina State University, Raleigh, in January and it has plans to build its own campus by 2013.
Spain's Instituto de Empresa Business School (IE) has formed partnerships with Brown University, Northwestern University School of Law, Fletcher School at Tufts University, the University of Chicago Graduate School of Business, Babson College, Wharton School of the University of Pennsylvania and Massachusetts Institute of Technology (MIT).
Application Process for International Students
European students who want to earn a degree at an American college must meet the minimum requirements of earning the equivalent of a high school diploma before entry to a bachelor's degree program. Graduate students must have earned the equivalent of a bachelor's degree.
High-stakes standardized tests are also a part of the application process. The most popular entrance exams for undergraduate students in America are the SAT and ACT. Both test your mathematical and English/language skills. The more competitive colleges require high scores on these tests, but some colleges don't have a minimum test score for acceptance.
The general exam for graduate students is the GRE, but some programs require a special exam such as GMAT for business school, MCAT for medical school and LSAT for law school.
If you are from a country where the primary language is not English, you will have to take the TOEFL, which measures your ability to speak and comprehend the English language.


People Who Read This Article Also Read:
How to Apply to College as an International Student
Student Visas
International Exchange Programs
Prospects for International Students After Graduation
African International Students
Top Schools for International Students
Indian International Students
Middle Eastern International Students

Advertisement
Visit Our Student Center

Get on track!
And find out everything you need to know about planning for college.
Advertisement