See All
Colleges >
Which Career Fields Will Be Hiring the Most Employees?
Which Career Fields Will Be Hiring the Most Employees?
Explore careers with the largest numerical growth in jobs and find out what type of education is recommended for them.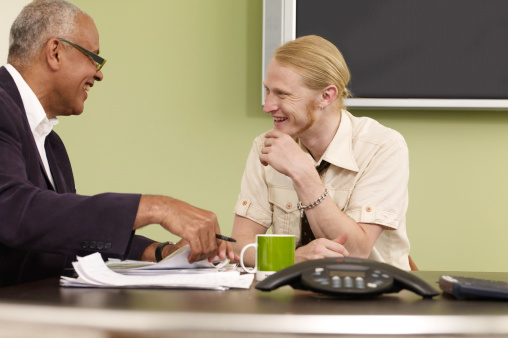 Photo: ThinkStock
By Jeff Bellinghausen
In this age of layoffs and company closures, here's some good news: There are a number of careers that are projected to add jobs in the next decade. In a recent labor analysis, the United States Department of Labor's Bureau of Labor Statistics reports that a number of industries will experience numerical growth.
As you embark on your college search and determine what type of college or university you'd like to attend, take a look at the types of careers that will offer the highest number of open positions in coming years. Learning more about the types of careers you're interested in can help you narrow your college search to the degrees and types of school that best suit your needs: career college, community college, four-year college or university, online school.
Below you'll find profiles of some of the careers that are predicted to experience the largest growth in the number of available jobs and the types of degrees you can get in each field. As you'll see, these careers span a range of industries and require a variety of college degree types.
Registered Nurses
RNs plan, implement and evaluate the care of patients, treating them directly and educating them about how to take care of themselves. Registered nurses are required to run tests and analyze the results, administer medications and communicate with patients and their families about the patient's care. The majority of these jobs are in hospital settings, but registered nurses can work for physicians, attorneys, schools and insurance companies. An associate's degree is generally required to become a registered nurse; in some cases, a bachelor's degree or a professional certificate from a nursing program may be required.
Degrees in this Field:
Accountants and Auditors
Accountants analyze financial information to help determine where to allocate resources; auditors examine and verify financial accounts. People in these careers help companies, governments and individuals to run their professional business smoothly, keep accurate public records and pay taxes correctly. A bachelor's degree is generally required for this field, and you must also obtain a professional certificate or license.
Degrees in this Field:
Elementary School Teachers
The rise in enrollment at all levels, including elementary school, is contributing to the need for more teachers. To become a teacher in a private elementary school setting, you must have a bachelor's degree. For public schools, you traditionally had to obtain your bachelor's degree from a teacher education program and obtain a teaching license, but it is becoming increasingly common for students with a bachelor's degree in another area to be allowed to get licensed to teach in public schools.
Degrees in this Field:
Computer Software Engineers
As technology continues to take over most aspects of our daily lives, the need for engineers to design, develop and evaluate computer software is expected to increase. Computer software engineers use computer science and mathematical analysis to create software and computer systems. You'll need a bachelor's degree, ideally in computer science or Computer Software Engineering, to enter this field.
Degrees in this Field:
People Who Read This Article Also Read:
What Are the Most In Demand Careers in 2016?
Recession-Proof Careers
In Demand Jobs for Women
In Demand Jobs in Education
Hot Careers in Criminal Justice

Advertisement
Visit Our Student Center

Get on track!
And find out everything you need to know about planning for college.
Advertisement