See All
Colleges >
College Transfer Articulation Agreements
College Transfer Articulation Agreements
What are the California College transfer agreements? How hard is it to effect a college transfer?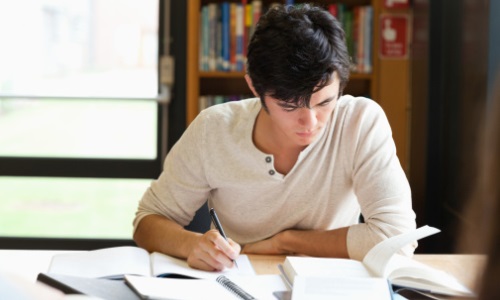 Photo: Thinkstock
If you are in a community college (or in any other college) and you are looking into college transfer, you need to know what the California College transfer agreements are. Finding a transfer college is not that complicated when it is within the same state and when you know what the articulation agreements between colleges and universities are. There are some classes you can take in your college that are transferable to a four-year university. Those classes will be listed in an articulation agreement, which is a work of collaboration between colleges and universities.
Admissions to a Transfer College
Admissions are a little bit different when you want to transfer colleges than when you are in high school applying for admissions to different colleges. In this case, you need to first do your college search and find a college that offers your degree, if you still want to pursue the same degree. Then you need to go talk to your school counselor. The counselor will put together a list of classes that are equivalent to the classes you would have to take for your major in a new university.
Think of what type of program interests you, what universities offer it and what elective courses you can take in order to help you in the admissions process.
Transferring Out of State
Schools within the same state have different programs, majors and degrees. When you look into transferring to a school out-of-state, the differences tend to be even bigger and the transfer process is a little bit more complicated. Think of what type of program interests you, what universities offer it and what elective courses you can take in order to help you in the admissions process. Investigate. Do a college search with a specific program in mind. Find a college (or more than one) and go talk to your community college counselor.
Transferring From a Distance Education Situation
If you are thinking about online degrees and distance learning, but you are still a little worried about how to transfer to a four-year university afterwards, contact the school of your choice. Ask them what their requirements are for transfer and what classes you should be taking now.
Final Notes on College Transfers
Whether you are looking to simply get a bachelors degree or you are thinking long term about pursuing a graduate school degree like an MBA, your best option is to find out early on what the articulation agreements are for transferring in-state and out-of-state, for both undergrad and graduate students. Successful careers start with careful planning and so does your education.
A good source to check regarding what classes you should take to get into a certain college or university is a website called Assist. This website is used frequently by community colleges to access the articulation agreements with different universities, and it can give you an idea of what classes to take. But remember: a face-to-face conversation with your counselor is still the most effective way to understand how articulation agreements work.
People Who Read This Article Also Read:
Transfer Basics
California: Community College to 4-Year College Transfer Agreements (IGETC)
The Transfer Process: What to Expect
College Transfer Timeline

Advertisement
Visit Our Student Center

Get on track!
And find out everything you need to know about planning for college.
Advertisement