See All
Colleges >
Make School Manageable: Services and Clubs for Adult Students
Make School Manageable: Services and Clubs for Adult Students
Programs and services that will help you balance your job and family with your community college career.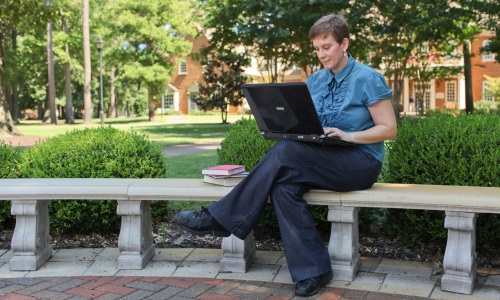 Photo: Thinkstock
For years government data has indicated that Americans with an associate degree or higher earn more than those with only a high school diploma. A study by the American Association of Community Colleges shows a significant rise in enrollment at community colleges since 2008. This kind of shift isn't surprising since many people seek more career training during economic recessions. And with this increase comes an increase in the need for support services.
Every type of student requires support. Let's explore services and clubs for adult students based on what you're trying to get out of your education.
In order to fit with your busy work and personal schedule, many community colleges now offer courses that are either completely online or partially online (hybrid courses.)
If Your Goal is Professional Development
Professional Development Clubs
Schools like Nassau Community College offer a variety of professional clubs like Accounting Society, Criminal Justice Society, Interact (Social Work club), and Paralegal Society. These kinds of clubs give students access not only to professionals in the field of their choice but also other students who are working toward the same goals.
Career counselors can help you focus your career path, particularly if you're making a career change. Counselors at Napa Valley College in California offer help with resumes and cover letters in addition to job-hunting techniques.
If Your Goal is Transferring to a Four-year University
Many schools, like Ivy Tech Community College, who have programs that cater to working adults, have a cohort format. In a cohort format, you stay with the same group of students throughout all of your classes. This kind of peer support can really be helpful for students who are juggling many responsibilities.
If your goal is to transfer to a four-year university, you need a school that offers mentoring or academic counseling. Sussex County Community College has an advising program that has partnered with 4-year universities in New Jersey to ease the transition for many students. Several community colleges in California have similar partnerships with the University of California and California State University campuses.
Practical Services for Any Student
Santa Fe Community College offers childcare for the children of students, faculty and staff in the form of a pre-school. Schools like North Hennepin Community College point students in the direction of childcare resources that they can utilize throughout their academic career.
In order to fit with your busy work and personal schedule, many community colleges now offer courses that are either completely online or partially online (hybrid courses.) This adds flexibility to your schedule and can ease some of the academic pressure.
Textbooks are rarely budget-friendly, especially if you're taking science or business courses. Many schools now offer textbook rentals, which let you have the book for a semester or year at a discounted rate. Also make use of online resources like Amazon.com for cheaper books.
Clubs and Services for Adult Students: Quick Tips
In order to help students feel success in their weight loss journeys, many community colleges have started free programs to support their dietary needs.
Most community colleges offer career and academic counseling services, but some have the federally funded TRiO program, which is specifically designed to help minority and low-income students.
Many school offer clubs that are not directly related to careers, like student council and clubs for different minority groups. These may help you feel a sense of belonging in your school's community.
Quick Search: Find the College that's Right for You!
Advertisement
Visit Our Student Center

Get on track!
And find out everything you need to know about planning for college.
Advertisement