See All
Colleges >
Top Technician Careers
Top Technician Careers
Check out these career opportunities and the education required for them.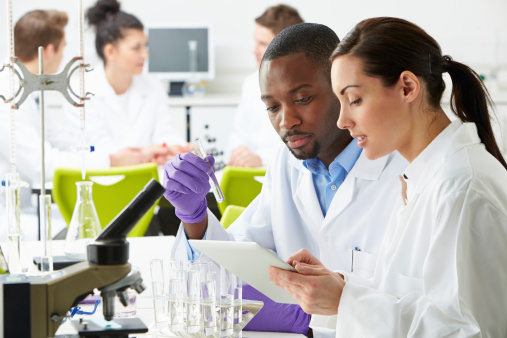 Photo: ThinkStock
By Merrissa Saunders
If you are interested in science and mathematics, but do not have the time or the funding to invest in a bachelor's or masters degree, a technician career may be for you. Most technician careers require only an associates degree or a certificate from a career training school. At technician school, you are trained to be an expert in the technical aspect of the job with a general knowledge of theory.
There are technician colleges that offer bachelor's degrees and masters degrees for technician students who want a more general education in addition to learning a trade. Of course, the advantage of choosing to pursue a bachelor's or masters is that it will increase your earning potential and make it easier to advance at your job. It may also be possible to use your associate's degree in combination with work-related experience to advance in your technician career.
Technician schools mix class room learning with hands-on training, so that students can easily transition to an entry-level position after graduation.
Technician schools mix class room learning with hands-on training, so that students can easily transition to an entry-level position after graduation. Courses focus in mathematics, science and engineering, so an interest in these subjects is the key to getting started in this career. A practical understanding of the general knowledge related to your field is learned at technician schools.
Computer Systems Technology Careers
Computer systems technology schools prepare students to assist professionals with troubleshooting and repair for hardware and software. Within this field, you can go on to become a computer systems analyst or, with the right amount of training, a computer and information systems manager. The most popular type of technician schools for computer systems technology majors are 1 to 2-year computer technician certificate programs or an associate's degree program. Students who wish to compete for the more technologically advanced positions and desire to receive a general education should pursue a bachelor's degree in computer systems technology.
Career options for computer systems technicians:
Engineering Technology Careers
Engineering technicians often work under the supervision of engineers and are specifically focused on application of the project. With a strong background in science and mathematics, engineering technicians are hired to solve technical problems in development, sales, inspection, manufacturing, maintenance and construction.
Most employers prefer to hire applicants who hold a certificate or associate's degree in engineering technology earned at a 2-year career training program, community college, trade or vocational school. The advantages of earning your associate's degree in engineering technology at an accredited community college include more training in theory and courses in general education.
Career options for engineering technologists:
Laboratory Technician Careers
Laboratory technicians work in clinical and medical settings to detect, identify and diagnose disease and illnesses. Applicants must have a solid background in science and be comfortable with bodily fluids, as you will mostly be working with blood and saliva samples.
You may choose to attend a 1 or 2-year laboratory technician certificate program, however, employers favor laboratory technician job applicants who have completed the 2-year program. The curriculum for a laboratory technician associate's degree and a bachelor's degree are almost identical, except in the bachelor's program you also take core curriculum classes.
Career options for laboratory technologists:
Cytogenetics/genetics/clinical genetics technician
Related Career News Articles
In Demand Careers in Technology
In Demand Careers in Business
In Demand Careers in Health & Medical Services
Top 25 Fastest Growing Industries
Recession-Proof Careers

Advertisement
Visit Our Student Center

Get on track!
And find out everything you need to know about planning for college.
Advertisement