See All
Colleges >
College Cross Country: The Best Schools for a Long Run
College Cross Country: The Best Schools for a Long Run
Explore NCAA cross country powerhouses, cross country scholarships, and college clubs and intramurals.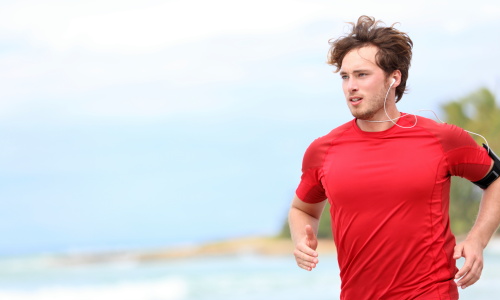 Photo: Thinkstock
Anyone who's run cross-country will tell you that it's one of the most enriching and thrilling sports you can play. (And not just because of runner's high.)
Long-distance running can builds concentration, improve mental discipline and focus, and can get you into the best shape of your life.
Cross-country can also help you train for marathons, other sports, or even Olympic running.
For all you trail junkies that can run a 2k course in your sleep, this isn't news. But how do you continue to pursue your passion for running in college? We'll tell you all you need to know about college cross country, from intramural level to NCAA.
History of Cross Country
It's kind of tough to trace the history of running outside, but modern cross-country originated in mid-19th century Britain. In addition to developing the sport's rules, the English also held the first national championship in 1876.
College cross-country in the United States is also a fairly old tradition. The first NCAA men's championship, won by the University of Indiana, was held in 1938. It wasn't until 1981, however, that the NCAA started a women's cross-country championship.
NCAA Cross Country
Organized into three divisions, NCAA cross-country gives college runners the chance to compete at a competitive level. At the yearly championship, men's and women's teams get to run for the coveted title of NCAA champions. Like many other NCAA sports, each division has its own championship.
Villanova University is currently the team to beat in women's D1. The top-ranked Wildcats took home their second straight (and ninth overall) title in 2010. Florida State University, who came in second, will be hungry for its first championship this year. Thirteenth-ranked Stanford is not to be overlooked either. The Cardinals were the only women's cross-country team, other than Villanova, to three-peat (from 2005 to 2007).
Stanford and Florida State are also men's cross-country powerhouses. The 2010 season's final rankings placed them at #2 and #4, respectively. Currently, though, Oklahoma State is at the top, and rightfully so: the Cowboys have won the past two NCAA cross-country championships.
Cross Country Scholarships
In addition to NCAA scholarships, many track & field organizations award grants to local athletes. For example, The Delaware Open Cross-Country Scholarship is available to high school cross-country runners planning to enroll in college. Be sure to research which scholarships are offered near you!
Club Cross Country
Colleges without an NCAA cross-country team can still participate in intercollegiate club competition. The National Association of Intercollegiate Athletics (NAIA) regulates club cross-country groups, providing a yearly championship for men's and women's teams.
In the 2010 men's championship, Malone College's three-title streak ended, as Southern Oregon University won its first championship. California State University, San Marcos finished strong at the 2010 women's championship, winning their second straight title over in-state rival Biola University.
Intramural Running
While not as common as intramural basketball or flag football, intramural cross-country is available at many schools nationwide. For example, Penn State – Erie hosts the annual Intramural Fun Run, with individual divisions, as well as men's, women's, and coed teams. Similarly, the New York University Fall Foliage Classic is a non-competitive 5k open to all NYU students, faculty and alumni.
Run for the Gold
Cross-country can also help you train for marathons, other sports, or even Olympic running. Many members of the US track and field team ran cross-country in college.
Ryan Hall, who holds the US record in the half marathon, ran with the Stanford Cardinals. Up-and-coming Olympian Lisa Koll attended Iowa State University, where she broke the NCAA record for the 10,000 meter.


People Who Read This Article Also Read:
Where Did American World Cup Stars Go to College?
The Best Schools for Men's College Rugby
College Softball Powerhouses
Where Did American Olympic Athletes Go to College?
College Bowling
Top 10 Weirdest College Mascots
Skateboarding in College: The Best Schools to Ride a Rail
Club Sports in College

Advertisement
Visit Our Student Center

Get on track!
And find out everything you need to know about planning for college.
Advertisement