See All
Colleges >
College Summer Housing
College Summer Housing
What options will students have for on-campus housing in the summer?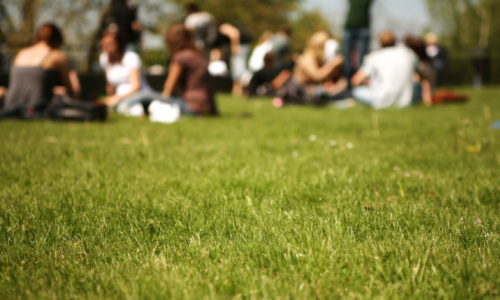 Photo: Thinkstock
Even after a full academic year, sometimes you're still not quite ready to head home for the summer.
Fortunately, colleges offer plenty of options for summer housing.
Many colleges, particularly those located in cities, offer summer housing for enrolled students and interns.
If you're looking to take summer classes, intern at a nearby business, or just avoid moving back with your parents for a few months, student housing is an efficient and relatively affordable way to get through the summer.
Why Apply for Summer Classes?
If you take classes during summer term, you can knock out general education and other degree requirements. This will free up your schedule during the regular academic year to take more electives and courses required for your major, as well as allowing you more time for extracurricular activities, social life and part-time jobs. It's a great way to relieve the stress that comes with having an overloaded schedule.
Summer Housing Options
Many colleges, particularly those located in cities, offer summer housing for enrolled students and interns. Often the housing offered is the same for both groups. At Georgetown University, interns and full summer school students can reserve a double room in an on-campus townhouse. However, half-term students can only reserve rooms in residence halls.
If enough rooms are available, a college may also offer summer housing for interns not associated with the school. This is the case at New York University, where students and interns can choose to stay at traditional-style dorms like Brittany, Goddard and Hayden Halls. Apartment-style complexes are available, as well; Gramercy Green and Palladium are open to NYU-enrolled students, while Broome Street and Carlyle Court are also available to non-enrolled interns.
The Process
Because availability is limited, early application to summer housing is strongly recommended. At NYU, the priority deadline is March 31, which is fairly common. Most applications take place online; Georgetown applications are made on its housing website, and are payable by credit card.
Before you apply for housing, you should make sure that it would meet your required accommodations. For example, Georgetown does not offer short-term lease agreements, while George Washington University does.
Expenses can vary quite a bit. GWU's rates can get kind of steep, with some rooms costing as much as $350 a week, and MIT charges a lump sum for the term of around $2,000. UNLV, on the other hand, offers the option of monthly or nightly rates, with rooms as cheap as $16 per night.
A while after you've sent in your application with roommate preferences, the housing department will give you a room assignment. Once you find out where you're living, you'll have to pay a deposit ($500 at NYU) and decide what kind of meal plan you want to buy.
Move-in and move-out dates are pretty strict, so make sure the residence hall's moving schedule matches your own.
On-Campus vs. Off-Campus Summer Housing
On-campus residence halls are a great resource, but they're not your only option for summer housing. You should also take a look online at local apartments to compare prices and locations.
While the convenience of on-campus summer housing is unparalleled, you may find that subletting an apartment for a few months is a much more economical decision. It's up to you whether the convenience outweighs the cost.


People Who Read This Article Also Read:
Your First Apartment
On-Campus vs. Off-Campus Housing
The Cost of College Room and Board
Living in a Sorority
Famous College Roommates
College Housing Myths

Quick Search: Find the College that's Right for You!
Advertisement
Visit Our Student Center

Get on track!
And find out everything you need to know about planning for college.
Advertisement