See All
Colleges >
Student Loan Forgiveness
Student Loan Forgiveness
If you're willing to do volunteer or other charitable work, you may find that there is a student loan forgiveness program out there for you.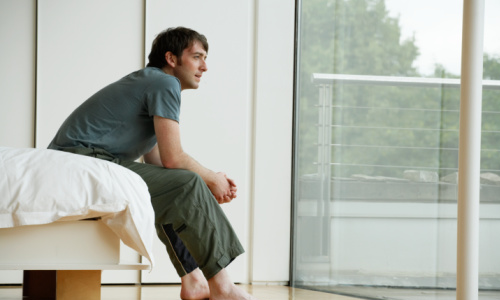 Photo: Thinkstock
In certain circumstances, if you are unable to pay back your student loans, the federal government may be willing to forgive all or part of them. This practice is known as loan forgiveness.
In order to qualify for loan forgiveness, you must fulfill one of four requirements: volunteer work, military service, teaching or practicing medicine in certain communities, or practicing law or medicine in public interest or in a non-profit position.
Many federal loans also offer loan forgiveness opportunities for teachers, nurses and other professional fields.
Volunteer Student Loan Forgiveness Programs
Various organizations offer student loan forgiveness, including:
AmeriCorps: By serving 12 months in AmeriCorps, you can receive up to $7400 in stipends, plus $4725 to be used towards your loan.
Peace Corps: Peace Corps volunteers can apply for deferment of their Stafford, Perkins, and Consolidation loans, and partial cancellation of Perkins Loans (15% for each year of service, up to 70% in total). The Peace Corps requires two years of service and has sends volunteers to more than 70 developing countries.
Volunteers in Service to America (VISTA): VISTA is an umbrella organization for private non-profit volunteer groups that strive to eradicate hunger, homelessness, poverty and illiteracy. VISTA volunteers may receive $4725 for 1,700 hours of volunteer service.
Military Student Loan Forgiveness Programs
Students who enroll in the National Guard may be eligible for the Guard's Student Loan Repayment Program, which offers up to $10,000.
Teacher Loan Forgiveness Programs
There are various loan forgiveness programs and incentives for students who become full-time teachers.
Under The National Defense Education Act, students who become full-time teachers in an elementary or secondary school that serves students from low-income families can have a portion of their Perkins Loan forgiven. The program forgives 15% of your loan for the first and second years of teaching service, 20% for the third and fourth, and 30% for the fifth.
You can find out which schools qualify for the program by contacting the school district administration. In Mississippi, teachers working in a shortage area that also have their Alternate Route Teaching License may qualify for the Teacher Loan Repayment program. Other teacher loan forgiveness programs and information can be found at the American Federation of Teachers.
Legal and Medical Loan Forgiveness Programs
Law and medical students may also be eligible for loan forgiveness programs. Students that serve in public service or non-profit capacities may have their loans forgiven.
The US Department of Health and Human Services offers loan forgiveness programs for physicians and nurses who work in areas without adequate medical care for a set number of years.
Other Loan Forgiveness Programs
Many federal loans also offer loan forgiveness opportunities for teachers, nurses and other professional fields. Visit the Student Loan Repayment Program for more information about loan forgiveness.


People Who Read This Article Also Read:
Should You Consolidate Your College Loans?
10 Facts About Repaying College Loans
How to Handle Problems Repaying College Loans
Choosing a Federal Repayment Plan
What Should I Do if I Can't Make My Student Loan Payments?

Advertisement
Visit Our Student Center

Get on track!
And find out everything you need to know about planning for college.
Advertisement