See All
Colleges >
Colleges With the Best Return on Investment (ROI)
Colleges With the Best Return on Investment (ROI)
Alums from these colleges make the most money after graduation – even when you factor in their tuition costs.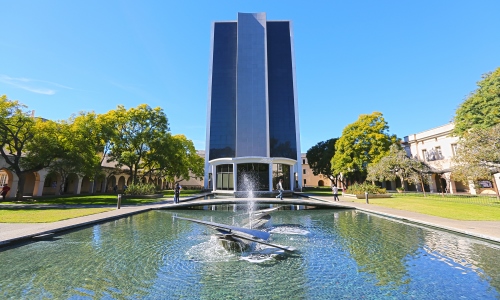 With tuition fees rising, more students are considering their return on investment (ROI) when it comes to the costs of higher education. If you're shelling out the big bucks for a degree, it certainly softens the blow if you can count on high earnings once you graduate. Payscale's 2013 College Education ROI Rankings weigh the cost of earning a bachelor's degree against long-term earnings. The results show what alums can expect to earn cumulatively over the 30 years following their graduation, minus tuition costs (based on data from 2012). See which colleges came out on top when it comes to their ROI.
Harvey Mudd College
Four-Year Cost: $221,700 30-Year Net ROI: $2,113,000
It's worth noting that most students at the top colleges in the Payscale's College Education ROI Rankings earn degrees in science and engineering fields.
Harvey Mudd College is a private liberal arts college in Claremont, California. This small, selective school offers nine majors, all of which focus on math, science and/or engineering. With just under 800 students enrolled and 99 percent of students living on campus, HMC is a tight-knit community that offers plenty of hands-on projects and networking opportunities. The college's renowned Clinic Program helps juniors and seniors prepare for their future career. Despite the high price tag for tuition at HMC, graduates tend to earn high salaries that allow them to repay any student loans at a reasonable rate.
California Institute of Technology
Four-Year Cost: $213,000 30-Year Net ROI: $1,991,000
California Institute of Technology is a research-focused, private university located in Pasadena, California, that offers degree programs in biology, chemistry, engineering and astronomy. Students are strongly encouraged to take part in various research projects, many of which involve well-known organizations like the Huntington Library and the Jet Propulsion Laboratory. With fewer than 1,000 students enrolled and a 3:1 student-faculty ratio, there are plenty of opportunities to get involved with these types of projects and solicit personalized guidance from professors. Over 30 Nobel Laureates have graduated from Caltech, which is no surprise considering the type of students who are admitted to this highly selective, academically rigorous university.
Polytechnic Institute of New York University
Four-Year Cost: $214,300 30-Year Net ROI: $1,622,000
Also known as NYU-Poly, this private research university located in downtown Brooklyn was founded over 150 years ago, making it the second-oldest school of engineering and technology in the U.S. Rated fourth in the nation for ethnic and racial diversity, NYU-Poly has around 1,700 students that hail from all over the country and the world. Though tuition is expensive, over 89 percent of full-time undergraduates receive financial aid and the average NYU-Poly graduate earns a median annual starting salary of $62,400.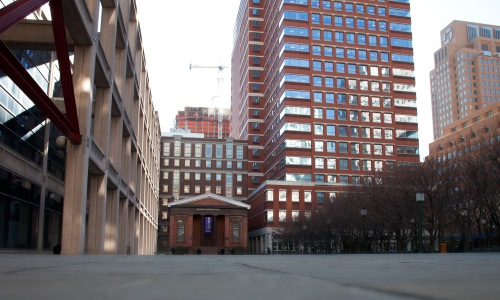 Massachusetts Institute of Technology
Four-Year Cost: $215,700 30-Year Net ROI: $1,606,000
The Massachusetts Institute of Technology in Cambridge is widely considered to be one of the world's top universities. Despite its sizeable tuition costs, the vast majority of students receive financial aid and about one in five undergraduates comes from a family earning less than $47,000 per year. Despite the university's focus on math and science, MIT continues to place importance on a well-rounded education that includes plenty of opportunities to take classes or join student organizations dealing with the arts and humanities.
SUNY Maritime College
Four-Year Cost: $90,530 30-Year Net ROI: $1,586,000
Located in the Bronx, SUNY Maritime College is the only public institution included in the top five colleges on Payscale's College Education ROI Rankings. It also has the distinction of being the only college in the top ten to fall below $100,000 for the total four-year cost of earning a degree. Students at this unique college are military cadets who learn about the maritime industry during their Summer Sea Term on the school's training ship, which travels around the world. On campus, cadets have a structured environment that involves rigorous academic challenges and physical training. With degrees offered in areas like maritime engineering, naval architecture and marine environmental science, this college places a strong emphasis on hands-on experience and has a nearly 100 percent job placement rate after graduation.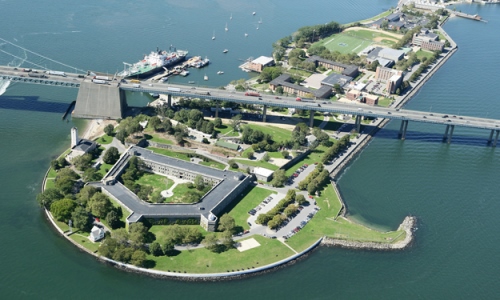 Additional ROI Rankings
It's worth noting that most students at the top colleges in the Payscale's College Education ROI Rankings earn degrees in science and engineering fields. If you're not interested in this type of career path, the rankings can still be of use to you. Payscale allows you to search its ROI rankings results by major. For instance, Harvard University and the University of Pennsylvania are the top ROI schools for English and humanities majors. Meanwhile, the University of California at Berkeley and Stanford University are the top ROI schools for computer science majors.
In addition to searching by major, students can also search for the best college ROI according to region, school type and gender. Check out these statistics to help you decide which college is the best for you financially.
People Who Read This Article Also Read:
Why You Should Consider "Best Value" Colleges
8 Colleges With Low-Debt Grads
8 Colleges With Little-to-No Tuition
Colleges With the Lowest Average Tuition Per Year
Advertisement
Visit Our Student Center

Get on track!
And find out everything you need to know about planning for college.
Advertisement