See All
Colleges >
5 Colleges Near Good Fishing Spots
5 Colleges Near Good Fishing Spots
Anglers can get their fix at these colleges near fish-filled bodies of water.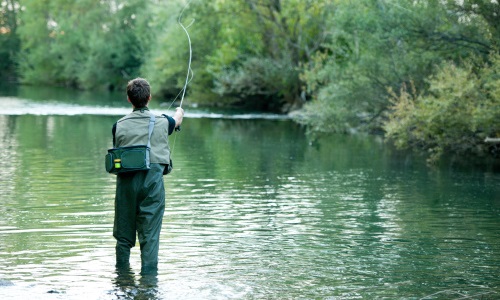 Photo: Thinkstock
If you're an avid angler, then the thought of going off to college may make you a little sentimental about leaving your fishing rod behind. Fortunately, there are several great schools where you can find a new favorite fishing spot without having to go far at all. Plus, it may surprise you to learn that these colleges aren't located in the middle of nowhere. In fact, many of the best fishing spots are near major cities. Here are some schools to add to your college search if you can't imagine going more than a few weeks without throwing a line out and waiting for a bite.
1. Florida International University: Freshwater & Saltwater Fishing
Located in Miami, Florida, FIU may seem more geared towards beach-lovers than anglers. However, Miami is actually one of the premier fishing destinations in the U.S. Whether you want to take in some deep sea sport fishing or go backcountry fishing in the Everglades, this city is home to the most saltwater and freshwater angling opportunities in the country. Bonefish, speckled trout, snapper, tarpon and redfish are just a few of the more the 200 species that thrive here. The state of Florida is huge for fishing in general, with over six million recreational anglers and thousands more employed in the fishing industry. Some of the best fishing here can be found in Biscayne Bay and Everglades National Park. If you're serious about fish, you can even join FIU's Coastal Angler Science Team (CAST), which studies fish ecology.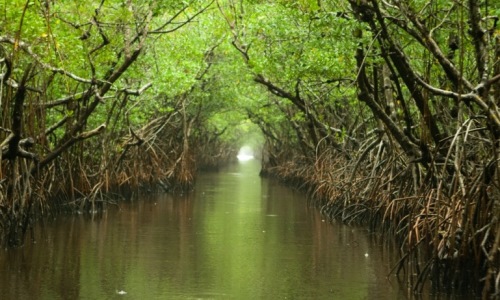 There are several great schools where you can find a new favorite fishing spot without having to go far at all
2. University of California, San Diego: Saltwater Fishing
Another seaside city bursting with fishing opportunities is San Diego, making the UC San Diego an excellent place for anglers to study. This city was rated second in Field and Stream's ranking of America's Best Fishing Cities. It's especially popular for deep sea sport fishing, though many people fish off the piers as well. If you want to go inland, check out nearby Barrett Lake for more fishing opportunities. You can find species like swordfish, marlin, yellowfin tuna and even mako sharks here. If you love getting out of the water, you may even want to consider UCSD's Scripps Institution of Oceanography, which is one of the oldest centers for ocean research.
3. California State University, Fresno: Fly Fishing
Fresno State is popular for its well-regarded Craig School of Business, however, you can also get some top-notch fishing in at nearby Mammoth Lakes, which is known as one of the top fly fishing destinations in the U.S. Located just a few hours from campus, Mammoth Lakes is a series of over 100 lakes located in the Inyo National Forest. (Talk about a great place to spend your weekend!) The lakes contain about 250,000 pounds of catchable trout each year. There are several trout varieties here, including rainbow, brown, brook and alpine. In addition to fly fishing, you can also enjoy drop line fishing and small craft boat fishing. Back on campus, students can join Fresno State's bass fishing team.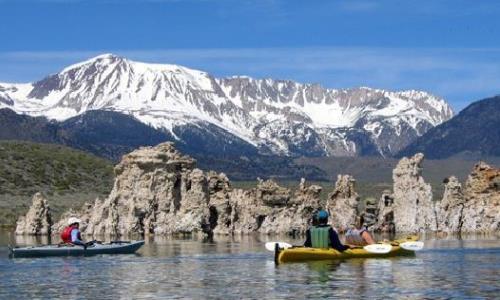 4. Montana State University: "Trout U"
Montana State University, located in Bozeman, is another popular college among anglers. The school is known for its proximity to excellent fly fishing destinations and the abundance of trout in nearby streams and rivers. In fact, the school has earned the nickname "Trout U" since it combines this ideal angler atmosphere with innovative research and education in fish and wildlife management. Places like Madison River, Gallatin River and Hyalite Reservoir are just some of the great places to fish for trout near this university.
5. Cornell University: Fly Fishing
Located in Ithaca, New York, Cornell University is located in a great spot for anglers. The most popular spots for fishing here are the Finger Lakes, which is convenient seeing as Ithaca is right in the midst of these natural wonders. Here, anglers can check out cold water and warm water fisheries containing several types of trout (cold water) and bass, walleye, perch and northern pike (warm water). Just a bit farther away in the Catskill Mountains, student anglers can go fly fishing for trout in the Beaverkill, Neversink and Willowemoc streams. Interested students should check out Cornell's College of Agriculture and Life Sciences to learn more about their Fish and Wildlife Biology and Management specialization.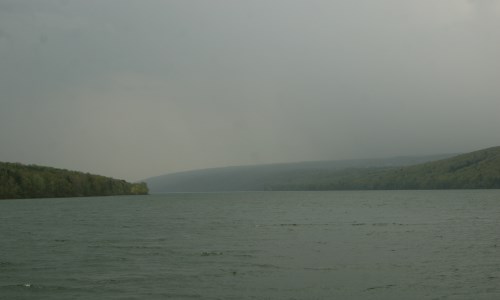 If you haven't found a college that will suit your fishing habit, don't store your fishing equipment in your parents' garage just yet. Take a deeper look at the schools in this list, whether you want to study fisheries or just take off on the weekends for some R&R, these colleges offer the proximity to great fishing spots that you need.
People Who Ready This Article Also Read:
Fishing in College: Clubs for Anglers
5 Most Popular Colleges for Environmental Science Majors
Colleges With the Best Weather
Best Colleges for Hiking
Quick Search: Find the College that's Right for You!
Advertisement
Visit Our Student Center

Get on track!
And find out everything you need to know about planning for college.
Advertisement