Student Government
College student government can have a huge impact on campus life. Find out how you can get involved at your prospective college.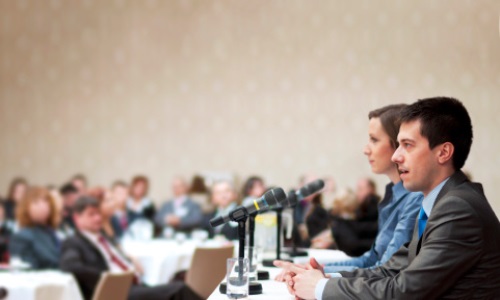 Photo: Thinkstock
How would you like to have a mobile phone application that gives you the menus for all dining halls on campus?
Proposals like this are possible due to student government.
Whether you're interested in a career in politics or simply want to get involved at your school, student government will allow you to have a say in the day-to-day operations of your college campus.
Student government functions to represent the wants and needs of the student, similar to your high school student council, only on a much greater scale. At some colleges, such as the University of Texas at Austin, the student government is structured to mirror that of the U.S. government, with an executive, legislative, and judicial branch.
Services Student Government Provides:
Campus watch, taxi programs and other student safety services
"School spirit" events such as tailgates or homecoming parades
Fundraisers for student government and other campus groups
Open forums with school officials to discuss curriculum and campus life – including everything from meal plans to dorm cleanliness
Social events such as concerts, out-of-town trips, sporting events and more
Benefits of Student Government
No matter what kind of career you plan to pursue after college, student government always looks great on a resume. Also, if you hold an executive position, you'll demonstrate leadership qualities and have managerial experience that most students will not possess.
You'll also have a great opportunity for networking. Most student governments have alumni associations – take the time to meet and talk with these graduates whenever you have the chance. You never know what can come of it. It just might give you a foot in the door for your first job after college.
Student Government: Tips and Tactics
If you have an interest in college politics, contact an officer and ask to volunteer at an event. Participating before joining will give you a good idea as to whether student government is right for you.
While you don't have to be president to make a statement on your resume, stay actively involvement. Taking the reins on a project will show leadership and give you something tangible to take credit for.
Talk to your fellow classmates. As a member of student government, you want to stay in touch with what your peers think of campus life. When you bring ideas to the meetings, your arguments will hold more weight if you can say that others share your views.
Advertisement
Visit Our Student Center

Get on track!
And find out everything you need to know about planning for college.
Advertisement