See All
Colleges >
Online Certificate Programs
Online Certificate Programs
Find out how attending an online trade school can help your career.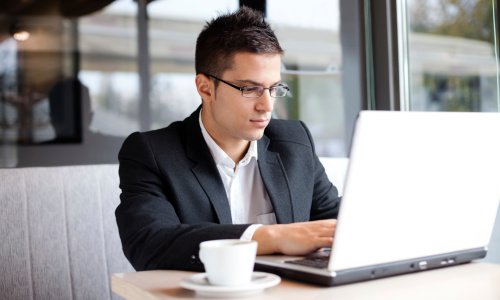 Photo: Thinkstock
Are you pressed for time and want to return to school, but aren't interested in getting a degree?
Online certificate programs, or online diploma programs, are a fast and intensive way to learn a new skill, to earn a promotion or change careers. According to the National Center for Education Statistics (NCES), certificate seekers are twice as likely to graduate from their programs as students pursuing degrees.
There are online certificate programs in each of the in demand industries such as health and medical services, business, technology and education.
Some programs require students to meet weekly deadlines, while others allow you to work completely at your own pace.






Who Should Attend an Online Certificate Program?
Online programs are designed for students who have other responsibilities that prevent them from attending classes on campus. Parents who have young children but cannot afford childcare can benefit from the flexibility of online classes, which allow students to work from home and complete assignments on their own time.
Online certificate programs allow working professionals who can't take the time off from work to keep their jobs. In some cases, an employee is required to continue his education in order to receive a promotion or to keep his current position. If this describes your situation, you may be able to receive tuition assistance from your employer for your online certificate program.
You may live in a rural area with no trade schools or community colleges that offer the certificate program you are interested in. If so, an online program is your best option because you will receive the career training you need without having to relocate for school.
What to Expect in Online Certificate Programs
People attend online trade schools to learn career training for a specific field. Online certificate programs seldom focus on traditional academic subjects. Instead, they teach students a professional skill needed to enhance their resume, start a new career, or get a promotion.
Usually, all you need to earn an online certificate is a computer and internet connection. Additional materials may be required depending on your major. For example, if you are enrolled in an online web design certificate program, you will need to purchase web design software to be able to practice what you learn.
Some programs require students to meet weekly deadlines, while others allow you to work completely at your own pace. The type of online trade school you choose depends on the amount of time you can devote to your studies.
Many online programs use a web-based learning system that allows students and professors to interact. With this platform, you can turn in assignments, participate in class discussions, and read, watch or listen to your lectures.
Online Graduate Certificate Programs
Many online certificate programs only require students to have a high school diploma or GED. However, there are also online graduate certificate programs that are catered towards working professionals who either have a bachelors degree or masters degree.
Graduate certificate programs require that students already have a professional knowledge on the subject. They are a great option for students who do not want to get their masters degree, or already have a masters degree and need to update their skills.
You might have earned a general MBA, but have since decided that you want to specialize in a field such as healthcare administration. Earning your healthcare administration certificate can help you start this new phase of your career.


People Who Read This Article Also Read:
What Are Certificate Programs?
Online Certificate Programs
Types of Certificate Programs
What Types of Schools Offer Certificate Programs?
Paying for Your Certificate Program
20 In Demand Certificates
Earning More Than One Certificate
Career Prospects with a Certificate

Advertisement
Visit Our Student Center

Get on track!
And find out everything you need to know about planning for college.
Advertisement