See All
Colleges >
Types of MBA Programs
Types of MBA Programs
Discover which type of MBA program is best for you.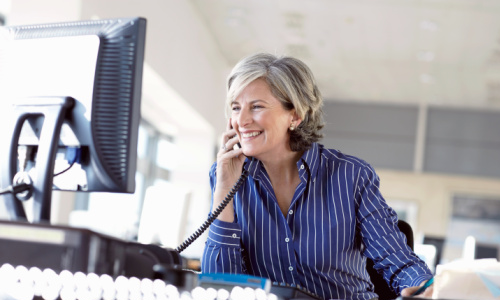 Photo: Thinkstock
You've weighed your options, and you have decided to attend graduate school to earn your MBA. But what type of program best suites your schedule, career goals and finances. Business schools, or b-schools, have been restructuring their programs in order to best fit the needs of the modern student who might be juggling other responsibilities in addition to earning their master's degree. Browse through the various types of MBA programs to determine which format is right for you:
Full-time MBA program
Part-time MBA program
Executive MBA program
Dual MBA program
Online MBA program
Full-Time MBA Program
Full-time MBA programs typically take between one and two years to complete. They are structured for students who can take that time off from work. The curriculum of the full-time program is divided into two sections. The first part of your program, which usually lasts one year, introduces you to core business concepts. This part of the program is often the most challenging, as students are introduced to a variety of concepts.
All graduate programs are costly and there is significantly less financial aid available to those pursuing a master's degree than a bachelor's degree.
The second year is more relaxed, and allows students to pursue electives and focus on a specific field in business such as accounting, finance, marketing, economics, information systems, business management or human resources management. In addition, students are encouraged to interact with their peers and professors to make connections to last beyond business school.
Part-Time MBA Program
This program is best suited for people who need to fulfill other responsibilities while pursuing their MBA. Students who have a full-time job, family or both probably won't be able to meet the scheduling and time demands of attending full-time classes. Part-time MBA programs are usually taught in the evening or on weekends to accommodate the students' busy schedules.
Some employers require workers to obtain a MBA in order to earn a promotion. To keep your job, you can pursue your degree part-time. If this is the case, you may be able to receive tuition assistance.
Although the part-time MBA program is a good option, it will require a greater amount of effort because you are juggling so many responsibilities at once. Excellent time management skills will improve your chances of success in this type of MBA program.
Executive MBA Program
Executive MBA (EMBA) programs are designed for working professional who generally has 10 or more years of experience. A typical EMBA student is seeking this degree either to advance in their careers, or to simply become a better manager or executive. This differs from MBA students who usually have three to five years of work experience. Students pursuing an EMBA full-time can complete their degree in two years, however those who pursue the degree part-time may take up to three years.
The format of the EMBA program fits to the busy schedules of the students they cater to. Some programs meet once a week on Friday or Saturday, while other programs meet on Fridays and Saturdays every other week.
Dual MBA Program
The dual MBA program is a combined bachelor's degree and master's degree program in business. Students earn their 4-year bachelor's degree in business and then move on to a 1-year MBA program. This allows students to complete all of their core coursework during the first four years, and spend their last year learning more about their specialization.
Typically, young adults who are sure of their career path choose this option. However, they can be at a disadvantage to other MBA students because they most likely will not have the work experience needed to get the most out of business school. Candidates for the dual MBA program should strongly consider completing an internship during their undergraduate portion of their education.
Online MBA Program
You should consider pursuing an online MBA program if you are too busy to attend even one or two classes on campus, but still want to increase your business knowledge. An MBA program offered completely online means that you can complete your coursework on your own time. Typically, there will be a weekly deadline in which you have assignments or tests due. However, when you work on these assignments is completely up to you.
Which MBA Program is Right for You?
There are several factors you should take into consideration when choosing which type of MBA program to pursue. First, you need to find out which programs you are qualified to apply to. Some full-time MBA programs require students to already have work experience before entering into the program. Part-time programs are typically more lenient in the amount of years required to enter into their program, though the minimum is usually three years. EMBA applicants must have eight or more years of experience in order to be considered to admission.
After you have accessed your work experience, you need to determine the amount of time you are willing to commit to your coursework. Full-time programs require the greatest time commitment, and students will most likely need to quit their full-time job before entering into the program. Although part-time programs generally take three years to complete, your business school may waive certain courses if you graduated with a bachelors degree in business. Despite the fact that EMBAs are tailored to the schedule of a busy working professional, it still requires a good deal of time to complete and can take up to two years.
All graduate programs are costly and there is significantly less financial aid available to those pursuing a master's degree than a bachelor's degree. However, if you are employed and seeking an online, part-time or executive MBA, you may be eligible to get your employer to pay for your graduate studies. If not, you will find yourself footing a hefty bill, in which case you might want to consider your financial aid options.


People Who Read This Article Also Read:
MBA: Is It For Me?
Top 10 Tips on Applying to an MBA Program
Should I Earn a Masters Degree or an MBA?
Is an Online MBA for me?
Top 10 Online MBA Schools
How Hard Are MBA Programs?
Is Medical School in Your Future?
PhD Programs: Overview

Advertisement
Visit Our Student Center

Get on track!
And find out everything you need to know about planning for college.
Advertisement