See All
Colleges >
Working With Your Child's College Counselor
Working With Your Child's College Counselor
Find out how to get the best college advice and develop a good relationship with your teen's college counselor.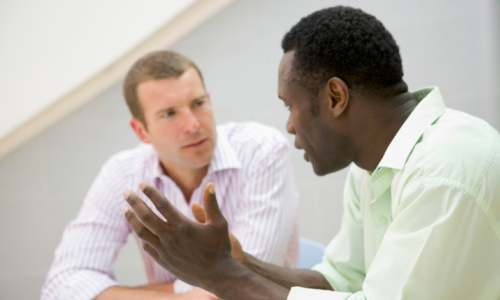 Photo: Thinkstock
By Erika Ward
If your child is entering the second half of high school, he or she might already be working with a college counselor. When it comes to preparing for college, having a counselor to guide your child through the process can be invaluable.
However, it's important to remember that college counselors working at high schools have difficult jobs.
According to The College Board, the ideal student-to-counselor ratio in schools would be 250:1. However, as of 2007 the average ratio in the United States was closer to 470:1, with some states (such as Illinois or California) reaching even higher ratios.
While private counselors are not necessarily any more knowledgeable than school faculty counselors, they may be able to provide more individualized attention.
With that in mind, it's important to figure out how best to work with your child's counselor. As a parent, there are things you can learn and questions you can ask to ensure that you're up to speed as well. After all, you're part of this process too.
Meeting with Your Child's Counselor
Most counselors will be more than happy to meet with you to discuss your child's college plans. However, it is important to be sensitive to the counselor's time demands and other responsibilities.
If possible, your child should be leading the college planning efforts in conjunction with her counselor. Sometimes, a phone conversation with the counselor is your best option. Ask for progress reports from your child. This will encourage her independence, but also give you a level of comfort that the process is moving forward.
What Questions Should I Be Asking My Child's College Counselor?
When you do speak with your child's counselor, two good opening questions are:
What should my child's goals be for the time between now and college?
What should we (you and your child) do to prepare and to meet those goals?
These questions should start a good dialogue with your counselor and give you a good sense of where your child is in the process.
As you progress to more details discussions, you may want to ask the counselor whether your child's list of targeted colleges is realistic (of course, make sure your child already has an idea of which schools he or she is considering).
You might also want to ask about the specific deadlines for these schools, and which forms and test scores need to be sent where. It can be tough to keep track of all the small things, but the counselor is there to help.
Staying on Schedule
Hopefully, your communication with your child is open enough that you can ask her about her progress with her college counselor. If not, and you feel you don't have sufficient information. It might be a good idea to check in with the counselor early in the year (September), in the middle of the year, and at the end of the year.
If your child is a senior, and you have concerns, you may want to accelerate this communication schedule to once a month or more frequently during senior year.
Private or Independent College Counselors
In addition to counselors that work as staff members at high schools, there are also private or independent college counselors. These counselors work for hire, and generally charge an hourly or package rate (such as a per application rate).
While private counselors are not necessarily any more knowledgeable than school faculty counselors, they may be able to provide more individualized attention.
Cost is a factor, though, when considering a private counselor: hourly rates can be in the hundreds, while longer plans covering the last two years of high school can cost thousands of dollars.
People Who Read This Article Also Read:
How to Help My Child Prepare For College
How To Improve Your Teen's Study Habits
Is My Child Ready For College?
Standardized Tests: A Parent's Guide
College Admissions Calendar For Parents

Advertisement
Visit Our Student Center

Get on track!
And find out everything you need to know about planning for college.
Advertisement