See All
Colleges >
Get a Jump Start: Prepare for College Before High School
Get a Jump Start: Prepare for College Before High School
It's never too early to start planning for college.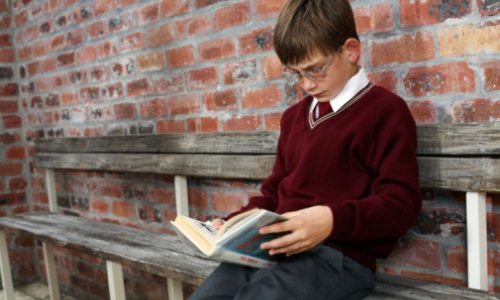 Photo: Thinkstock
You don't need to be in high school to start planning for college or thinking about college admissions. Although colleges and universities won't be looking at middle school grades when considering your application, middle school is a great time to think about the type of high school subjects and programs you want to take to start preparing for college early.
How do you start preparing for college when you are in seventh or eighth grade? First of all, take your education seriously. That means paying attention to your classes, doing your homework carefully and applying yourself. The classes you take before high school are the foundation for the math, English, history and science courses that you will take in high school. Your record in these core subjects is what college admissions officers will be scrutinizing.
Start saving money now. While financial aid can help you pay for college, some of that comes in the form of loans you have to pay back with interest.
Since colleges like to see well-rounded students, this is also the time to start thinking about extracurricular activities. The eighth grade debate club rookie can often become the senior debate club captain. Choose activities that you already have a natural interest or ability in: drama, music, sports, government or community service, among other possibilities.
If you have difficulty choosing something, talk to your school counselor. He or she can suggest activities that will best fit your skills and goals, and ones that take into consideration the type of college and career path you may wish to follow.
Jump-Start your College Career While in Junior High
Preparing for college: at school
Enroll in challenging classes: By the time you apply to a university, you will want to show in your transcript that you have taken the most challenging classes you can. The path for success in the upper-level classes people take in high schools starts in middle school, by building a solid background in those subjects.
School systems are streamlining students earlier. Get on the path that gives you the most choices for your future by enrolling in honors classes and engaging in extracurricular activities.
If your school offers Pre-IB (Pre-International Baccalaureate) or Pre-AP (Pre-Advanced Placement) programs, enroll in them. Pre-IB helps your personal and intellectual development in the academic setting; Pre-AP helps you build a foundation for AP courses. Some high schools offer AP and IB courses, which are advanced classes that give you the opportunity to earn college credit before you start college.
Take the EXPLORE test, which is intended to help eighth and ninth graders learn more about their future career and academic options. It also prepares students for their high school coursework.
Learn a foreign language: When it comes to languages, it's best to start early. The younger you are, the easier it is to get a better grip on your communication and writing skills. Starting now will benefit you when you're taking your foreign language classes in high school or college.
Preparing for college: at home
Create a study routine: Dedicate a set amount of hours to studying during the week. Make sure your activities don't cut in to your studying time or affect your grades.
Read a lot: The more you read, the better your writing, reading and critical thinking abilities will be. Those skills will be crucial for good scores in the ACT and SAT tests.
Start thinking about what fits your goals, grades and budget better, a community college or a university? Community colleges offer associate's degrees, as well as the opportunity to transfer to a four-year university. Universities offer bachelor's degrees. Both have a variety of majors for you to choose from.
Explore career options: A good way to learn more about what's out there is to visit your parents' or family friends' places of work. This will give you a real-world perspective about jobs and the different types of workplaces. It can also help you find a college you like that specializes in that area and even help you choose the kinds of courses you want to take in high school. Having an end goal in mind will help motivate you to work hard and stay on track.
Planning for College Tips & Tactics
Schedule regular meetings with your school counselor to talk about your future and choose the classes that will keep you working toward your goals.
Do volunteer work, and keep track of the hours you spend and projects you work on. When you apply to colleges, volunteer work will help show your initiative and make your application stand out from the rest.
Start saving money now. While financial aid can help you pay for college, some of that comes in the form of loans you have to pay back with interest. The less money you have to borrow, the less you have to pay back after you finish college.
People Who Read This Article Also Read:
College Planning: When Should I Start?
Building a Strong High School 4-Year Plan
High School Freshman Timeline and Checklist
Preparing for College: Your Freshman Year Schedule

Advertisement
Visit Our Student Center

Get on track!
And find out everything you need to know about planning for college.
Advertisement