See All
Colleges >
Low SAT or ACT Test Scores? You Still Have College Options
Low SAT or ACT Test Scores? You Still Have College Options
Scoring poorly on the SAT or ACT doesn't mean the end of your college dreams.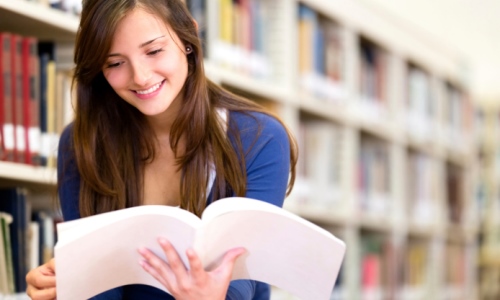 Photo: Thinkstock
Sometimes students who receive good grades in their high school courses might not get high scores on a standardized test such as the SAT or ACT. Many factors could have played against you here: the length of those tests, a learning disability, a studying technique that doesn't fit well into the multiple-choice style of the SAT/ACT, or maybe you simply weren't prepared enough.
Whatever the case might be, don't worry! You still have options. A low SAT or ACT score doesn't have to keep your out of the college of your dreams.
Even if your score is below what a college or university requires, you may still be able to get in if you have excelled in other aspects of your education.
Although being able to submit good SAT or ACT scores can greatly expand your possible college choices, there are colleges and universities out there that accept students with lower than average scores, and some schools that don't require these tests at all. Here's what to do if you view your scores and don't find the numbers you were hoping for.
What Can You Do if You Get a Low Score on the ACT or SAT?
First of all, don't panic. If you're able to retake the test, do it. But even if you can't, all is not lost.
Some colleges and universities put more emphasis on test scores than others, and they have different minimum score requirements. A college search will show you what each of your schools requires. Just go to a school's description and click the admission tab. You may be surprised to discover that what you thought was a low score still fits within the admissions criteria for a given college or university.
And remember, even if your score is below what a college or university requires, you may still be able to get in if you have excelled in other aspects of your education, such as high grades or extracurricular activities. Also, if you excel in math, for example, and plan to pursue that as your major, you may find that some colleges or degree programs may not be as concerned about your scores in other areas, like English.
Test-Optional Schools
To avoid standardized scores altogether, add colleges and universities to your college search that don't factor test scores into their admissions decisions at all. There are a growing number of colleges that are offering a test-optional track for admission to their degree program. In some cases, you will find a college that won't look at standardized tests all, or that uses them for course-placement purposes or ignores them completely if other conditions are met.
Here are some colleges and universities that don't require the SAT or ACT tests:
For a full list of colleges and universities that have test-optional admissions policies, visit the FairTest website. You will find a college key at the bottom that describes in more detail what each school looks for.
Quick Tips
If your scores don't qualify you for the 4-year college or university of your dreams, consider a career college, community college or distance learning program. Schools that offer associates degrees and online degrees generally do not require standardized test scores. A degree from these schools can be sufficient for employment in many careers you may be considering. Alternatively, you can transfer from one of these schools to a traditional college to pursue your bachelors degree.
Take your SAT or ACT early in your junior year to give yourself time to study and retake the test later in the year or during your senior year. For help improving your SAT or ACT scores check out prep courses available during the summer, on weekends and online.
If you are accepted to a college that does not require an SAT or ACT, the college may have you take math and English placement exams when you arrive on campus.
Depending on the schools you're considering, you may be required to take the SAT Subject Test in some subjects. These are one-hour subject tests that show your depth of knowledge in a specific area. Contact each school to find out which of these tests you should take. In addition to using your scores for admissions, some schools use your scores for course placement or to help you choose courses. If you score well on these tests, they could help you move ahead more quickly in the majors you're considering.
People Who Read This Article Also Read:
ACT: The Essentials
SAT or ACT: Which Should You Take?
Should You Send All of Your SAT Scores to Colleges?
SAT: The Essentials
Advertisement
Visit Our Student Center

Get on track!
And find out everything you need to know about planning for college.
Advertisement