See All
Colleges >
How to Identify Academic Strengths Early
How to Identify Academic Strengths Early
Taking time to find your strengths in high school can help with college admissions.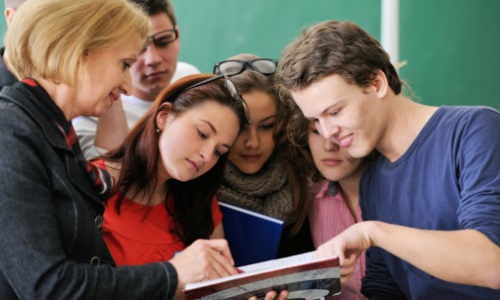 Photo: Thinkstock
Everyone has something they're good at – it's time to find yours. High school offers an excellent opportunity to see where your academic strengths lie. In addition to helping you to do well in school, finding your talents can also help with the college admissions process. Use these tips for identifying your academic strengths during your high school years.
Sign up for Challenging Classes
The bulk of your high school courses shouldn't be blow-off classes that pad your GPA. Instead, you should take advantage of your school's more challenging courses in order to really see where your talents lie. One way to scope out your academic strengths is to sign up for an AP class. These rigorous classes will force you to work hard and learn at a fast pace – something that undeniably helps to prepare you for college. Doing well in an AP class shows that you excel in that particular subject area and that you're ready to take on college-level studies on the topic.
Regardless of what your strengths are, make sure you take these into account when deciding where to apply to college and what to include on your college applications.
AP classes aren't the only way to uncover academic talents in the classroom, however. You can also talk to your high school counselor about which courses to take if you want to explore your talents in a particular area. Here are a few options beyond AP classes for students who want an academic challenge:
Advanced Courses: There may be upper-level or advanced courses in a subject that you weren't previously aware of.
Independent Study: You might be able to sign up for an independent study class where you can work on special projects in an area of interest.
College courses: Some high schools allow students to take one or two college-level courses at nearby community colleges or four-year institutions.
Taking on any of these academic challenges will help you discover your strengths. Plus, they'll be an excellent addition to your application when you're in the midst of the college admissions process.
Get Involved in Extracurricular Activities
Extracurricular activities are highly recommended to college-bound high school students for a number of reasons. They certainly look good on a college application, especially because they demonstrate leadership capacity, commitment, responsibility and other important character traits. However, there's another upside to participating in extracurricular activities – you can explore an academic subject that interests you in a new and exciting way.
Let's say that you excel in foreign language studies – you can join a French club or Spanish club at school to use your talents in a new way and perhaps even embark on an adventure, as many of these clubs offer international trips to give students a truly immersive experience. The debate club could be a great way for a successful English student to put their language skills to the test. Students who excel in art or music can join art clubs, choir, band or other corresponding extracurricular groups. Those with leadership qualities and an interest in politics can try their hand at student government.
Taking your interests outside the classroom is a great way to develop your academic strengths in new ways. Be sure to include your participation in these groups on your college applications to show how your academic talents have shaped your high school experience.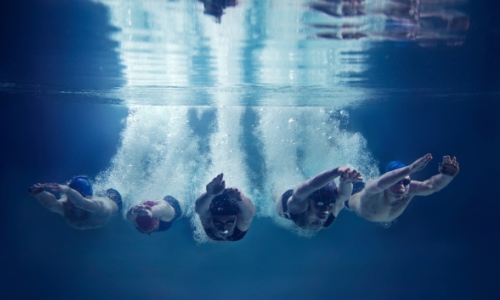 Photo: Thinkstock
Talk With Mentors and Teachers
You don't have to work alone to pinpoint your academic strengths. In addition to looking into challenging classes and extracurricular activities, each high school student can also benefit from sitting down with parents, teachers, coaches, spiritual leaders, mentors and other adults to get the assistance and perspective they need. KnowHow2Go, a campaign led by the American Council on Education, encourages students to talk with these authority figures about how these strengths tie into their college goals.
Thinking about asking some adults for help? Here are some questions you can ask to help figure out what your greatest academic strengths are:
What subjects do you think I excel in?
What classes do you think I should take?
What are some ways I can explore my interests at school and/or outside of school?
What are some things I can do at home or over the summer to find my academic strengths?
What careers do you think I could potentially pursue based on my interests?
How can I emphasize my talents in a particular area on my college applications?
Learn More on Your Own
The suggestions above are only a starting point for exploring your academic strengths. There are plenty of other things you can do on your own to get a better glimpse into the areas where you excel the most. Here are a few ideas to get you started:
Read a book or watch a documentary on a topic that interests you.
Take an interests or career assessment quiz.
Start a new hobby that involves one of your academic strengths.
Go to a lecture by a leader in a specific topic or field.
Sit in on a college class.
Finding your academic talents isn't always a straight path. You might find out that you have multiple strengths in key subjects like math and science, or that you excel most in a less traditional area like drama or creative writing. Regardless of what your strengths are, make sure you take these into account when deciding where to apply to college and what to include on your college applications.
People Who Read This Article Also Read:
How to Choose the Right AP Classes
Extracurricular Activities and College Admissions
Be Different: Maximize Uniqueness in Your Application
Low GPA? How to Emphasize Your Application Strengths
Advertisement
Visit Our Student Center

Get on track!
And find out everything you need to know about planning for college.
Advertisement