See All
Colleges >
Colleges Near Sweet Vacation Spots
Colleges Near Sweet Vacation Spots
While you'll still have to study, going to college in a vacation hot spot means there will always be something fun for you to do in your down time.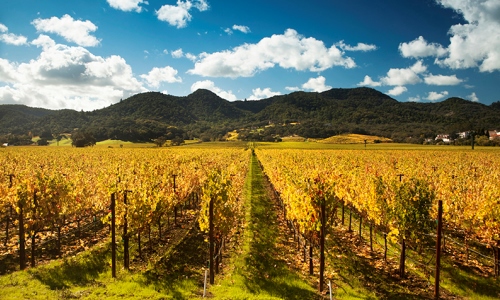 Vacations are great for relaxing, recharging and making memories with friends and family. And, sometimes you want your vacation to last forever. Well, guess what? Many of the coolest vacation spots around the U.S. are also home to great colleges. Find out what you might like about these colleges near sweet vacation spots – some of the school's programs may tap into your recreational side, too.
Many of the coolest vacation spots around the U.S. are also home to great colleges.
Study Wine in Napa Valley
Whether you love wine or you're a foodie, Napa Valley is a great place to spend some time unwinding. Only a few hours from San Francisco, Napa boasts beautiful scenery and some of the best wineries in the country. You may not know it, but this beautiful vacation spot is also home to a great university. Sonoma State University (SSU) takes advantage of its proximity to Napa with a unique wine program focusing on the business side of the industry as well as agricultural components. For those of you future winemakers, the science of wine is called "enology."
Let Creativity Flourish in Savannah
Savannah is one of the oldest and most elegant cities in the country. This former state capitol is overflowing with gorgeous architecture and some of the best southern cooking you can find. Savannah is home to Savannah College of Art and Design (SCAD). SCAD is an art school which is known primarily for its fashion design, architecture and animation programs. Steeped in romantic history and filled with old timey mansions, SCAD students have ample resources to spur their artistic visions.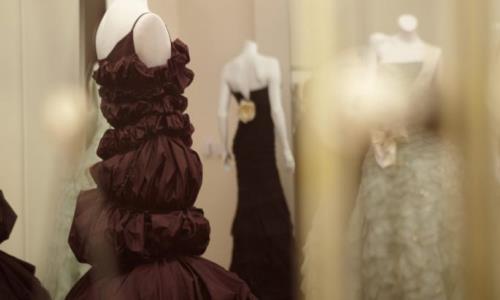 Spice Things Up in Miami
If you like the beach, warm weather and a sizzling nightlife, The University of Miami (UM) is the perfect school for you. Located just slightly southwest of downtown Miami and a few blocks from the beach, the UM campus is ideally located for students to take full advantage of all Miami has to offer. If you love the ocean, you may also love
UM's school of Marine and Atmospheric science. After hours of studying phytoplankton and the bathyal zone, you'll be able to escape to the city for a night of excitement. Whether you're practicing your Spanish in Little Havana or dancing the night away in South Beach, Miami has culture, art and food for everyone.
Study Art in Santa Fe
Students at Santa Fe University of Art and Design have a rich history from which to draw inspiration. Like Savannah College of Art and Design, Santa Fe University of Art and Design is an art school with a wide variety of programs including Studio Arts, Creative Writing and Photography. Given the University's proximity to the Grand Canyon and Mesa Verde, the scenery alone will spark a student's imagination.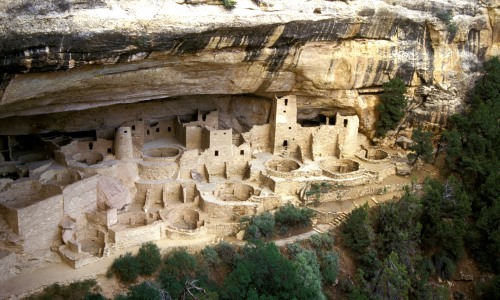 Viva Las Vegas for Recreation Majors
Las Vegas is the ultimate vacation spot. It doesn't matter if you like gambling or clubbing or magic shows or fine dining -- the Vegas Strip is the perfect place to let loose. The fun doesn't stop at Paradise Road, though. Ask any student at the University of Nevada, Las Vegas (UNLV) and he or she will tell you that there are plenty of other cool and unusual things to do in Sin City. Plus, Hoover Dam and Death Valley are a road trip away and there's a ton of cool Ghost Towns nearby. For UNLV students who want to stay closer to campus, the schools top ranked hospitality program offers internship opportunities in Professional Golf Management, Recreation and Leisure, and Sports and Leisure (yeah, you can major in vacationing).
Join the Tech Field in the Bay Area
If you're a Steve Jobs acolyte and you love foggy weather, Stanford University might be the place for you. Located smack dab between San Francisco and Silicon Valley, Stanford Students have access to all the excitement of the city while being in the heart of the tech industry. The school's 48-year-old Computer Science program is one of the nation's oldest. Don't let this legacy of computer innovation intimidate you though—from North Beach to The Castro, there are nightlife opportunities for everyone to de-stress after a long week. Stanford students are a hop, skip and a jump away from other exciting tourist attractions, too, like Fisherman's Wharf and Alcatraz.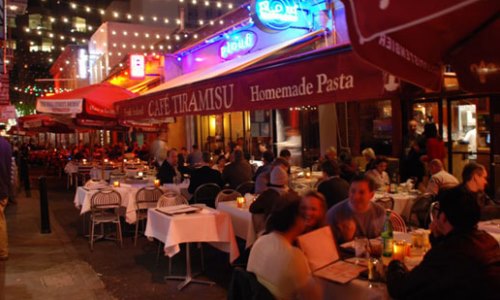 Explore Tropical Ecosystems in Hawaii
If your idea of the perfect vacation is hiking around the rim of a volcano, The University of Hawaii (UH) might just be your match. Honolulu is consistently warm which means that the weather is always perfect for surfing, snorkeling or just laying out on the beach. UH offers more than just great weather. For students who love biology and plant life, there's a great agricultural program; not only is the island host to an incredibly complex tropical ecosystem, there are also huge farms like the Dole Plantation for students to study.
Now that you've seen what colleges you can find at your favorite get away spots, plan a long weekend to check out potential school options. Who knew finding a college match could be so relaxing!
People Who Read This Article Also Read:
Best Colleges by the Beach
Colleges With the Best Weather
Best Colleges for Hiking
College Road Trips
Advertisement
Visit Our Student Center

Get on track!
And find out everything you need to know about planning for college.
Advertisement