See All
Colleges >
In Demand Nursing Jobs for the Alternative Student
In Demand Nursing Jobs for the Alternative Student
Find out which unconventional nursing careers are in demand.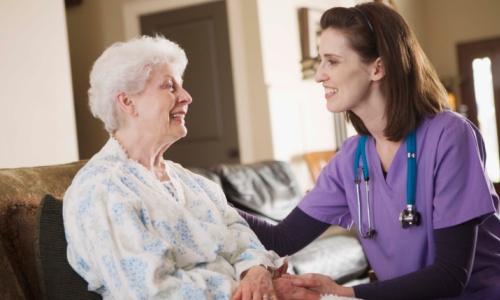 Photo: Thinkstock
Did you know that there's a whole pool of nursing jobs available that don't take place in a hospital setting? That's right. Now, with the expanding healthcare job market, registered nurses have the exciting opportunity to tailor their career to match their interests.
Great news: The Bureau of Labor Statistics reports that jobs in nursing are expected to boom 22% between now and 2018. Registered nurses who provide outpatient services and/or focus on alternative healing methods are in high demand. However, nursing jobs in a traditional hospital setting are predicted to grow at a much slower pace.
Though nursing careers are in demand, employment statistics vary from state to state.
The best way to find alternative nursing careers:
Search online nursing job databases to see what is being offered. Browse the descriptions and narrow down your options based on your interests and experience.
Check your local newspapers and employment classifieds. Many medical employers looking for local registered nurses place ads for alternative jobs here.
Register with a traveling nurse company. The pay is excellent and it's perfect for nurses who love to travel and don't mind long hours.
Holistic Nursing Jobs
Holistic jobs in nursing blend modern medical practices with the philosophy of healing the whole person. It recognizes that a patient's mind, body, spirit and environment are interconnected and focuses on wellness, rather than illness.
Aroma therapists use the sense of smell to relieve pain and relax patients. Massage therapists use their healing hands to ease muscle tension and stress. Herbalists extract various plants' natural healing properties to treat patients. Check out schools offering degrees in the healing arts for more information.

Home Healthcare
A Certified Nursing Assistant (CNA) assists patients in completing their daily tasks and other health related services. Certain technological advances have made it easier for nurses to perform complex procedures and treatments from the comfort of the patients own home.
Within this field are public health community nurses, CNA's that work directly with high-risk families during child development to ensure each child receives proper health care and to reduce the spread of communicable diseases in communities.
Check out available nursing programs to find more information. Nurse-midwives Nurse-midwives don't just delivery babies. They also provide prenatal and postpartum care, perform gynecological exams and offer pregnancy counseling. Registered nurses who want to become a certified midwife are required to graduate from a nurse-midwifery program. Nursing jobs in the midwifery field are on the rise and The American College of Nurse-Midwives (ACNM) predicts that soon one in ten babies will be delivered by a nurse-midwife. Find out more about your degree options in nursing midwifery. Tips & Tactics:
Registered nurses who complete their bachelors degree, as opposed to an associates degree or a hospital diploma, have better job prospects and are able to advance in their careers faster.
Though nursing careers are in demand, employment statistics vary from state to state. Check your state's employment statistics for further information.
Due to a severe shortage in qualified nursing teachers, many nursing school applications are being denied. Give back to your fellow nurses and become a teacher.
People Who Read This Article Also Read:
Advertisement
Visit Our Student Center

Get on track!
And find out everything you need to know about planning for college.
Advertisement