See All
Colleges >
Helpful College Resources for Low-Income Students
Helpful College Resources for Low-Income Students
Find the best tools and information for students who need extra help paying for college.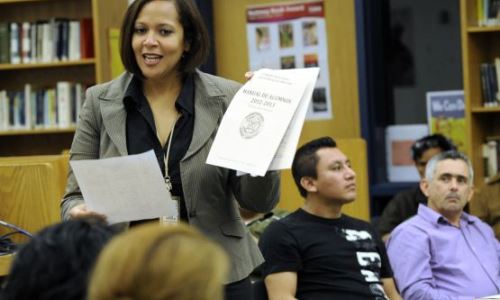 Low-income students certainly face some challenges when it comes to paying for college. With tuition costs rising each year, some students might feel discouraged about their college prospects. Fortunately, there are plenty of great tools and websites out there to provide guidance for students who want real answers about college costs. Whether you're a student, a parent or a counselor, bookmark these handy resources for low-income students.
Tuition costs may scare low-income students away from applying to certain colleges.
Pell Grants
Every low-income student needs to be aware of Pell Grants. Unlike student loans, this type of federal financial aid does not have to be repaid by the student. Students whose income and enrollment status stay the same can generally count on receiving Pell Grants throughout their college career.
Currently, the maximum Pell Grant award amount for the 2013-2014 school year is $5,645. This amount varies based on income/financial need, cost of attendance, a student's status (full-time or part-time), and whether a student plans to attend for a full academic year. Qualifying students can receive Pell Grants for up to 12 semesters. Applicants find out whether they qualify and the amount of their awards after filling out the FAFSA.
Work-Study Programs
Another way low-income students can make college more affordable is to participate in the federal work-study program to supplement their college costs. About 3,400 colleges participate in the program, and most low-income students are eligible based on their financial need. Students make minimum wage or more at these jobs, which can be on-campus or off-campus positions. Each college will have a list of available work-study jobs from which to choose.
Students interested in a work-study job need to be sure to mark "Yes" on their FAFSA form when asked whether they are interested in student employment.
Student Loans
Many students, regardless of income, end up taking out some kind of student loan in order to afford a college education. Student loans may have earned a bad reputation, but for those who are smart about how much they borrow and planning for repayment, they can be a great investment in a successful future.
When looking at borrowing options, remember that federal loans tend to carry much lower interest rates than private loans. In addition, they offer several options for repayment which may not be available with private loans. One of the most important things to keep in mind is that a student does not have to borrow the full amount that they are offered. For more information about this topic, check out our Guide to Student Loans and Borrowing.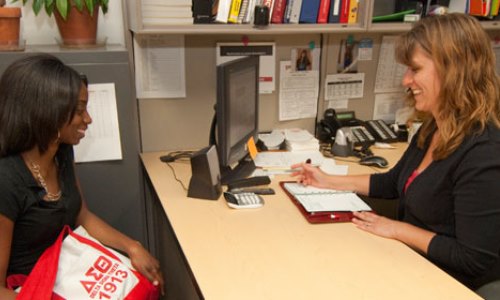 Net Price Calculator
Sticker shock is common among low-income students, which is unfortunate since it can scare many students away from applying to certain colleges. Instead of being intimidated by high tuition costs, make a more informed decision by using a net price calculator. Net price is estimated by adding up the total cost of attendance (tuition, fees, room and board, books and supplies) and subtracting the average amount of student aid (federal, state, local and/or institutional grants and scholarships).
Today colleges are required to post a net price calculator on their websites to provide students with realistic data about college costs. Always utilize these calculators to find out more about how much it will realistically cost to attend a specific college or university.
In addition to the calculators on official college websites, students can also get reliable data from the National Center for Education Statistics' College Navigator. They report average net price information based on various income levels. Here's an example of the net price by income information for Northwestern University during the 2011-2012 school year, when tuition and fees were set at $41,983:
Income | Net Price
$0 to $30,000 | $15,633
$30,001 to $48,000 | $14,744
$48,001 to $75,000 | $20,565
$75,001 to $110,000 | $28,605
$110,001 and more | $41,986

As you can see, the tuition costs alone may have scared away a low-income student. However, the actual net price is much more affordable, especially since it includes all the major college costs including room and board. Low-income students can use net price calculators to find out whether it may be feasible to attend the colleges that interest them.
Scholarships
While scholarships are generally harder to obtain, low-income students have an advantage when it comes to scholarship applications. Many scholarship resources look to give their money to the students who need it most, so demonstrating financial need can increase a student's odds of being awarded scholarship dollars. There are many great scholarship search tools available online today, including FastWeb and FinAid.
In addition to looking for scholarships from donors and foundations, colleges can be a great resource for scholarship awards. Check with the student financial aid office at each school to find out about institutional scholarship opportunities.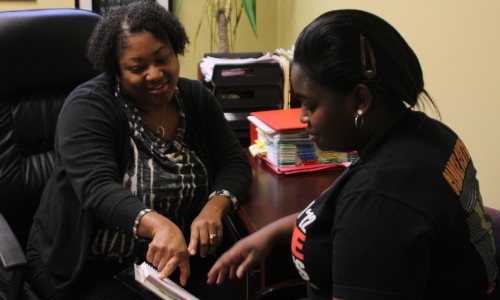 These helpful tools can increase the chances that low-income students will consider a college education. With more information at their fingertips, they become more likely to see how many excellent opportunities are available to those with financial need.
People Who Read This Article Also Read:
Need-Based vs Merit-Based Financial Aid
Top 5 Mistakes Students Make with Financial Aid
Communication Tips: Dealing With Uninvolved Parents
How to Communicate Effectively With Parents of Students
Advertisement
Visit Our Student Center

Get on track!
And find out everything you need to know about planning for college.
Advertisement