See All
Colleges >
In Demand Office Jobs
In Demand Office Jobs
Explore the most in demand office jobs for 2012.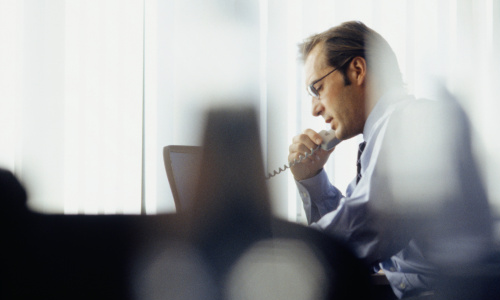 Photo: Thinkstock
By Adam Jazairi
If you're not sure where to begin your career search, office jobs are often a good place to start. There's a tremendous variety of in demand office jobs out there. Whether you have a high school diploma or an MBA, you're sure to find an office position that you're qualified for.
If you're not sure where to begin your career search, office jobs are often a good place to start.
Not sure what that might be? No problem. To help ease your career search, we've scoured through pages of Bureau of Labor Statistics data and compiled a few of today's top office jobs.
What They Do: When businesses run out of ideas to improve efficiency, they bring in management consultants. These productivity experts give companies ideas on how to maximize profits and minimize costs.
Salary: Management consultants earn about $78,000 per year on average.
Demand: Because of the current economic climate, management consultants are among the most in demand office jobs. The profession is expected to grow by more than 20% over the next decade.
Prerequisites: At minimum, you'll need a bachelor's degree, but an MBA is becoming increasingly important. Professional certifications will make you more competitive in the job market.
What They Do: By identifying a product's sales potential, market research analysts help businesses minimize risk. Their work is similar to that of a management consultant, except they focus on raising profits through marketing rather than managerial strategies.
Salary: The average market research analyst makes about $60,000 per year.
Demand: With an estimated growth rate of more than 40%, market research analysts are expected to be one of the most in demand office jobs over the next ten years.
Prerequisites: A bachelor's degree in business or a math-related field is a good place to start. A master's degree will net you a higher salary and better prospects.
What They Do: Legal assistants serve as attorneys' support team, doing research, writing legal documents and whatever else is necessary.
Salary: In 2010, the average salary was about $47,000, but some firms pay even more than that.
Demand: Skilled legal assistants are always in demand. Nonetheless, this is a sought-after profession, so expect competition in the job market.
Prerequisites: Typically, legal assistants pursue a professionally oriented associate's degree, but a bachelor's degree can make you more competitive.
What They Do: Administrative assistants help an office run smoothly and effectively. Their work is primarily organizational in nature, supporting managers with routine tasks.
Salary: Wages vary, but the average administrative assistant makes about $35,000.
Demand: Though demand for all administrative assistants is expected to stay about the same, medical administrative assistants are very highly sought after.
Prerequisites: A high school diploma and some work experience is enough. Many administrative assistants have bachelor's degrees.
What They Do: Receptionists are the front line of any business. They greet customers, provide information and field phone calls.
Salary: On average, receptionists make about $25,240, or $12/hour.
Demand: As with administrative assistants, demand is highest in the field of health care.
Prerequisites: Most positions require only a high school diploma. Excellent interpersonal skills are a must!
Advertisement
Visit Our Student Center

Get on track!
And find out everything you need to know about planning for college.
Advertisement