See All
Colleges >
Colleges With the Lowest Average Tuition Per Year
Colleges With the Lowest Average Tuition Per Year
These economical college options mean less (or no) student debt to worry about in the future.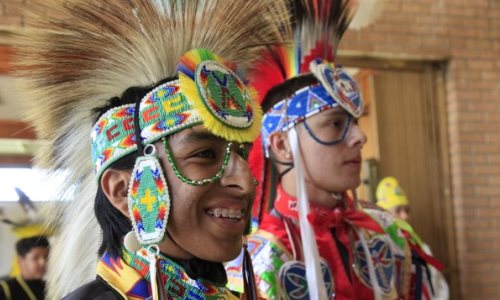 As a recent New York Times article notes, an increasing number of students are looking for the best value when it comes to their college education. Students looking to save on college costs will be pleased to know that there are a number of schools with tuition rates that fall well below the national averages. Check out these colleges with the lowest tuition rates per year to learn more about your cost effective options.
Public Colleges and Universities
Most public colleges have different tuition rates for in-state and out-of-state students. According to the National Center For Educational Statistics (NCES), the national average tuition for in-state students is $7,701. However, a number of colleges and universities charge enrolled students far less per year to attend. According to the U.S. Department of Education's College Affordability and Transparency Center, the following colleges have the lowest annual tuition rates for in-state students:
Haskell Indian Nations University: $182 per year. Located in Lawrence, Kansas, Haskell Indian Nations University boasts the lowest tuition rates in the country. In order to attend this inexpensive university, students must belong to a federally recognized tribe in the U.S. American Indian/Alaska Native culture. This is an important part of the university's curriculum and student community. Haskell offers a number of cooperative learning experiences through the USDA, the Bureau of Land Management, the Department of Defense and the University of Kansas.
Diné College: $805 per year. Diné College has several campuses across Arizona and New Mexico, with their main campus located in Tsaile, Arizona. This college focuses on American Indian traditions and culture of the Navajo Nation. In fact, students at DC can follow a Navajo curriculum or even earn a degree in Navajo language. The elementary education bachelor's degree program is a popular choice at this school. American Indian students must submit a Certificate of Indian Blood (CIB) with their application.
Colorado Mountain College: $1770 per year. With locations across Colorado and a main campus in Glenwood Springs, Colorado Mountain College is a great place for outdoor enthusiasts to get their education. In fact, two popular degree programs at the college focus on Outdoor Education and Outdoor Recreation Leadership. Students who'd like to attend a larger university but need to save money may want to attend Colorado Mountain College before heading off to one of the many universities with which they have transfer agreements, such as the University of Colorado, Colorado State University and the University of Denver.
Brazosport College: $1,977 per year. At Brazosport College in Lake Jackson, Texas, students can get two-year vocational degrees or four-year bachelor's degrees. There are also a number of two-year programs designed to help students transfer to another four-year institution. This college boasts an active career center, which helps students find internships and prepare for their job search after graduation.
Navajo Technical University: $2,120 per year. Though students need not be a member of an American Indian tribe to attend Navajo Technical University, Navajo tradition is still a major facet of life on campus. Located in Crownpoint, New Mexico, this university requires all students to take classes in Diné language and culture. The college boasts its own media program with classes in filmmaking, as well as a Science, Technology, Engineering and Math (STEM) lab that offers tutoring in all areas of study.
Private Colleges and Universities
At private colleges and universities, students don't have to worry about paying more to attend an out-of-state school. However, private college tuition is generally higher across the board. In fact, the NCES quotes the national average for private college tuition at $23,479, which is over $15,000 more per year than the average in-state college tuition. If you want a private college education without the private college prices, here are a few of your best bets, according to data from the College Affordability and Transparency Center:
Berea College: $910 per year. Located in Berea, Kentucky, Berea College is the most affordable private college in the U.S. While the annual tuition costs at this Christian institution are over $20,000, every student receives a full-tuition scholarship for four years (the $910 per year covers various annual student fees). Due to this generous program, Berea College has high academic standards and is very selective in its admissions. In exchange for free tuition, students work 10-15 hours per week through the college's labor program.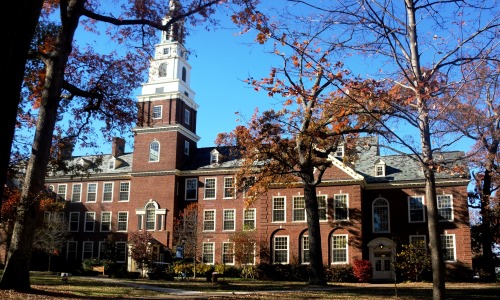 Turtle Mountain Community College: $2,250 per year. Supported by the Turtle Mountain Band of Chippewa Indians, Turtle Mountain Community College is open to anyone regardless of tribal affiliations. Though the name may be misleading, this community college does offer bachelor's degree programs in addition to associate's degree programs and career and technical education. Located near Belcourt, North Dakota, on a reservation, TMCC has an active placement center, which helps students secure a job after graduation.
Curtis Institute of Music: $2,300 per year. At the Curtis Institute of Music in Philadelphia, all students receive full-tuition scholarships for their studies (the $2,300 goes toward annual fees). With just 175 students enrolled, Curtis has an intimate and personal feel. Students must audition as part of their applications process to this highly selective college. Though Curtis does include liberal arts courses in the curriculum, all of the programs of study are music-related.
Grace College of Divinity: $2,450 per year. The affordable tuition at Grace College of Divinity is the perfect fit for those looking for a career in Christian ministry and leadership. Located in Fayetteville, North Carolina, this college has a Bachelor of Divinity degree program that offers a solid foundation in biblical studies, theology and church leadership. To apply, each student must submit a pastoral letter of reference from the pastor of his or her church, as well as a personal essay about his or her conversion experience.
Sinte Gleska University: $3,154 per year. Located on the Rosebud Indian Reservation in Mission, South Dakota, Sinte Gleska University is an affordable place for Lakota tribe members to earn their degree. In addition to other programs of study in areas like business and education, SGU also has a Lakota Studies program offering courses in Lakota language, history and culture. This university also participates in the Native American Congressional Internship program.
These colleges and universities are just the tip of the iceberg when it comes to finding affordable tuition rates. To see the full list of colleges with the lowest tuition costs, visit the U.S. Department of Education's College Affordability and Transparency Center website.
People Who Read This Article Also Read:
Why You Should Consider "Best Value" Colleges
8 Colleges With Low-Debt Grads
8 Colleges With Little-to-No Tuition
Paying for College: Federal Financial Aid vs. Private Loans
Advertisement
Visit Our Student Center

Get on track!
And find out everything you need to know about planning for college.
Advertisement