See All
Colleges >
10 Job Search Myths You Should Know About
10 Job Search Myths You Should Know About
Explore common job hunting myths and how they might affect your job search.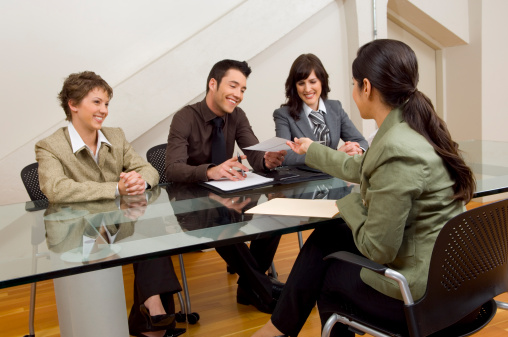 Photo: ThinkStock
By Christopher Geno
Debunking job search myths is important to making sure your job search goes smoothly. Just because your friend swears he got his job by calling his employer at midnight every night for a week, doesn't mean you should listen.
Job hunting is hard enough without all the misinformation, so make your life easier by finding out the truth instead of paying attention to these job search myths.
Myth #1: Sending in a resume is enough.
Truth: Now that most applications are done online or via email, the art of the cover letter has been somewhat lost. A short, well-written cover letter can set you apart from everyone else. Many employers notice great cover letters. It's better to send one along with your resume than to not.
Myth #2: I should apply for all the jobs I can find.
Truth: Compose thought out cover letters and targeted resumes to each specific job you apply rather than sending the same one to every job. Spend the majority of your time looking for jobs you're qualified for.
Myth #3: Small lies on a resume are okay. Everyone does it.
Truth: Employers have many ways to check the validity of your resume. And even after you get the job, if an employer finds out you lied, you can still be fired for it. This job search myth can get you into more trouble than the job is worth.
Myth #4: Ask for less money to be competitive or get an interview.
Truth: Don't lie about your salary expectations to get an interview. Likewise, don't think that an employer will pick whoever they have to pay the least. Be truthful about your limits. There are many factors that lead to the selection of an employee.
Myth #5: Job hunting right now would be a waste of time. I should wait.
Truth: If you're not looking for a job, you won't find one. Some say that the summer is a bad time to look for a job or that December is a bad month. There are positions that need to be filled all the time. Don't put off job hunting.
Myth #6: I can keep my personal and business life separate.
Truth: Employers use social media more and more to check on potential employees, so remember that your employer can probably see all your photos and read all your status updates.
Myth #7: I don't have a network.
Truth: If you have any friends, family, mentors, teachers and professors from school you loved or stay in contact with, colleagues or supervisors from past jobs, then you have a network of contacts you can use to help your job search.
Myth #8: Only the most qualified candidate gets the job.
Truth: Qualifications are one part of how an employer chooses to hire someone. Often, friendly candidates who work well with others can be better for employers than the most qualified candidate who doesn't work well in a team.
Treat your interview like a good conversation. Keep it respectful and professional, but don't be scared to smile, have fun, and show off your good side.
Myth #9: Finding jobs online is the best way.
Truth: Finding jobs in-person or using a network of professional contacts is harder, but it yields better results. Most employers love referrals and many jobs are not posted online.
Myth #10: Take the first job you get.
If you know you're going to get stuck in a job you hate, even finding temporary work and continuing to search for full-time employment is a better option.
People Who Read This Article Also Read:
Best Jobs for Recent College Grads
Highest Paying Entry-Level Jobs for Recent College Graduates
Job Search Tips and Job Timeline for New Grads
5 Common Job Search Mistakes Even Smart People Make
Advertisement
Visit Our Student Center

Get on track!
And find out everything you need to know about planning for college.
Advertisement