See All
Colleges >
Getting Written Up in College and Disciplinary Action
Getting Written Up in College and Disciplinary Action
Every school has a student handbook that outlines the college's policies and procedures. Explore how college misconduct can shape a student's future.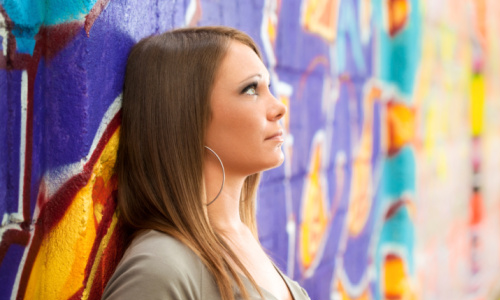 Photo: Thinkstock
Ideally you'll make it through your entire college experience without getting in any form of trouble, but in the event that you commit some form of infraction, you should understand the consequences and disciplinary action your school may take.
Although each school has its own rules, these tips and tactics are applicable to nearly any university across the United States.
While it's unfortunate if you get in trouble with your university, it's probably not the end of the world unless you've committed an egregious offense.
Student Code of Conduct
Every university has its own code of conduct, which clearly outlines what is expected of you as an enrolled student. Think of this as a contract you sign when you become an official student.
Most students don't take the time to read their school's code of conduct, but doing so only requires a few minutes of your time and may bring to light rules and regulations you were not aware of. For example, at Amherst College, disciplinary action may be taken due to infractions regarding:
Theft of any kind.
Violation of the campus substance-abuse policy.
Fighting or making threats to students or university officials.
Sexual harassment of any kind.
Any absence of more than three days without any notice.
Off-Campus Infractions
Don't think that committing an infraction off-campus exonerates you from any disciplinary action. In addition to getting in trouble with local authorities, your school has the right to exercise any punishment it sees fit, as most student conduct policies have rules for such infractions. At Holy Cross, arrests or infractions with the local police (such as noise violations or underage drinking) may result in fines and even expulsion.
Tips: How to Handle Disciplinary Action
While it's unfortunate if you get in trouble with your university, it's probably not the end of the world unless you've committed an egregious offense. Nevertheless, keep these tips in mind to ensure that further problems do not ensue.
If you believe you are innocent, you can appeal your school's decisions. At some universities, such as Carnegie Mellon, the appeals process must be clearly explained to you when you are accused. Otherwise, your case may be dismissed.
Don't take chances. If you've gotten a ticket for underage drinking, avoid any further parties where underage drinking is present, even if you are sober.
Punishments increase in severity when you've committed multiple infractions. If you've been accused of an infraction and it's your third or fourth offense, it may be grounds for expulsion, even if it was a minor incident.
People Who Read This Article Also Read:
Dorm Life 101
The Best College Dorms
The Worst College Dorms
Dorm Essentials: A Freshman's Dorm Checklist
On-Campus Housing and Dorm Rules
College Housing Alcohol and Smoking Policies

Advertisement
Visit Our Student Center

Get on track!
And find out everything you need to know about planning for college.
Advertisement