See All
Colleges >
Coast Guard Tuition Assistance (TA)
Coast Guard Tuition Assistance (TA)
Join the coast guard and earn money for a college degree.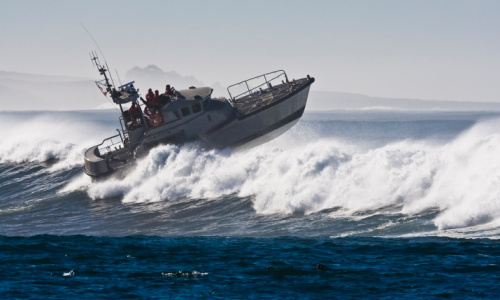 Photo: Thinkstock
The US Coast Guard motto is Semper Paratus, which is Latin for "Always Ready" or "Always Prepared." Pursuing your college education while enlisted in the Coast Guard will help you ensure that you're ready and prepared for a career either within or outside the military.
With tuition at colleges and universities rising every year, finding a way to pay for college can be a challenge. The Coast Guard offers you the chance to learn about maritime safety and security as well as receiving financial aid for college.
In addition to military college aid, you are eligible to receive financial aid for college from the government and your state.
With programs like tuition assistance, as well as other types of college aid, the Coast Guard can cover a large amount of the college money needed to fund your college education.
What Is the Coast Guard Tuition Assistance (TA) Program?
Active duty, reserve and civilian members of the Coast Guard are eligible to receive tuition assistance up to 100% of their tuition costs and certain fees. Expenses such as lab fees, shop fees and Internet costs for online schools may qualify for college money from the TA program. This program does not cover items, such as tools or textbooks, that then become the student's property.
How Much College Aid Can You Receive?
Members of the Coast Guard can earn up to $4,500 per fiscal year in money for college, with a cap of $250 per semester hour for undergraduate courses, such as those taken for a bachelors degree or associates degree. You can also receive up to $250 per semester hour for graduate level courses, such as those taken in a masters degree program.
Where Can You Pursue Your College Degree?
These courses can be taken in a classroom or though distance learning programs, like online schools.
What Are Additional Educational Benefits of Joining the Coast Guard?
The Coast Guard three education grants: the Vander Putten Education Grant, Coast Guard Foundation Education Grant and the Supplemental Education Grant, as well as military scholarships for Coast Guard employees, spouses and kids. They also offer the Montgomery GI Bill , the Post-9/11 GI Bill and a Reserve Educational Assistance Program.
Coast Guard Tuition Tips & Tactics
People Who Read This Article Also Read:
GI Bill Programs: the Basics
Active Duty Montgomery GI Bill
Selected Reserve Montgomery GI Bill (MGIB-SR)
Post-9/11 GI Bill: The Basics
Military Financial Aid Programs: the Basics

Advertisement
Visit Our Student Center

Get on track!
And find out everything you need to know about planning for college.
Advertisement