See All
Colleges >
Volunteering in College
Volunteering in College
Learn more about the benefits of college volunteering and where you can go to get involved.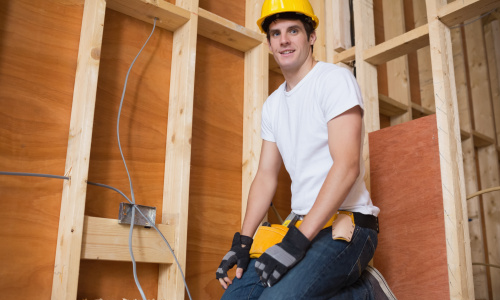 Photo: Thinkstock
Volunteering among college students is more than double that of volunteers as a whole.
This is perhaps the result of a generational shift, since about one-third of K-12 schools now have service learning in the curriculum and many high schools require students to complete requisite hours of community service before graduation.
Volunteering allows students to interact with communities outside their immediate circle. Moreover, some institutions offer academic credit.
Also, when considering an applicant, colleges look at his philanthropic tendencies to get a better idea of his commitment, dedication and overall interests.
But what might have started as a plus for college applications has proved to be a good fit with on-campus life. Between 2002 and 2005, the number of college students volunteering grew more than 20 percent, from 2.7 million to 3.3 million, according to a study released by the Corporation for National & Community Service. A recent AmeriCorps national survey of college freshmen found the highest level of interest in helping others in 25 years.
Why College Students Volunteer
The reasons that students volunteer are as vast the number of organizations they aid.
Students gain invaluable experience, whether working for popular organizations such as Habitat for Humanity or directly with organizations on campus that have meaningful and positive effects on the community and help students build skills and their resumes for future employment.
Volunteering allows students to interact with communities outside their immediate circle. Moreover, some institutions offer academic credit.
Volunteer Opportunities for College Students
No matter where you attend school, there are plenty of ways to get involved. Whether you want to get involved on campus or through national programs, here are a few examples of what's available:
The University of Southern California Volunteer Center is dedicated to promoting volunteerism and service in the USC and greater Los Angeles communities. The Center has a database of more than 200 non-profits. It's run by students, and links students, alumni and faculty to a broad range of volunteer options.
Another student-run organization, The Student Volunteer Center of UC Santa Cruz aims to get students involved with the local community both on-campus and off.
A commitment to service is one of the cornerstones of campus life at New York University, and federal service programs have been making a difference in the NYU community for more than a decade. NYU's Office of Civic Engagement is proud to host one of the largest America Read/America Counts programs in the country.
At The University of Iowa Hospitals and Clinics , more than 1,200 people volunteer their time each year. Some of them are student volunteers, who help serve faculty, staff, patients and families in a variety of world-class care units.
If you're looking to get involved outside campus life, there are many nonprofit organizations that rely heavily on student volunteer work.
The Corporation for National and Community Service is a great resource. Each year, more than 1.5 million individuals help meet local needs through a wide array of service opportunities.
The AmeriCorps Program , begun in 1994, has a network of local, state and national service programs that engages more than 70,000 Americans in an intensive commitment to service. It serves more than 3,000 nonprofits, public agencies and other community organizations.
Peace Corps is a life-defining leadership experience that since 1961 has encouraged students to serve their country in the cause of peace by living and working in developing countries. Since its start, more than 200,000 Peace Corps volunteers have served in 139 host countries.


People Who Read This Article Also Read:
San Luis Obispo, California
Boulder, Colorado
Charlottesville, Virginia
Grand Forks, North Dakota
Tallahassee, Florida
Gainesville, Florida
Tucson, Arizona

Advertisement
Visit Our Student Center

Get on track!
And find out everything you need to know about planning for college.
Advertisement