See All
Colleges >
College Admissions Stress
College Admissions Stress
How to deal with the stress of college planning.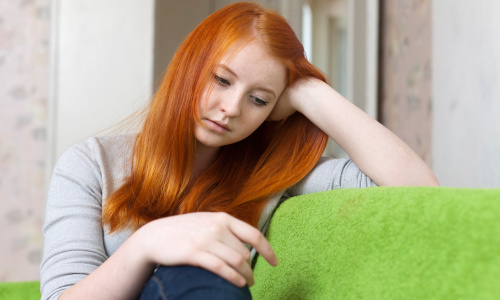 Photo: Thinkstock
Seniors aren't the only ones who have to deal with college admissions stress.
Increasingly, no matter what grade they're in, students in high school worry about getting into their dream schools, college planning, and finishing their applications before deadline.
Fortunately, you can do a lot of simple things to reduce stress and keep your life going smoothly.
The most common things to remember to reduce stress are: eat right, exercise, budget your time and leave room for fun.






What is Stress?
Stress is the body's natural response to pressure from the outside world. Stress releases chemicals that sharpen your instincts – but they can also take a toll on your body. Prolonged exposure to stress can have severe negative physical and emotional consequences and has been shown to lead to depression and other mental health problems.
In high school, stress is a huge part of daily life. Classes pile on homework; you're graded and ranked; and social pressure can weigh on your self esteem.
Add college admissions stress to the ever-growing list of things a high school student has to deal with, and happiness can seem daunting.
So what's a high school student to do?
Find People Who Can Help
It might seem hard to believe in the cutthroat, competitive world of college admissions, but there are a lot of people with your best interests in mind.
Use your teachers and counselors as support during tough times by talking about any worries or fears you may have about the application process. Learn what you need to do ahead of time so that you don't get caught worrying about deadlines.
Ask counselors what admissions officers are looking for to get an idea of what areas you may need to improve in and which strengths you should highlight. Remember…you've got many options.
As just one example: Over 800 schools don't even require an SAT or ACT score. Don't stress yourself more than necessary!
Also, talk with parents and friends for emotional and mental support. The college application process can be a very trying time on a student's overall health.
Be Aware of the Symptoms
Not only can stress lead to anxiety and depression, but a study published out of the University of North Carolina, Charlotte reported that the level of a student's perceived stress in a given semester negatively impacted her GPA. Remember, stress breeds more stress.
So keep an eye out for these common symptoms:
Headaches
Difficulty Sleeping
Feeling anxious, worried, or panicky
Trouble concentrating
Loss or increase of appetite
College Admissions Stress: Tips and Tactics
Everyone experiences different levels of stress and has different ways to combat that stress. Be honest with yourself and find out exactly what you can do to lower your stress levels.
Even top students need ways to relieve stress. Case in point: Law students at Yale University – the nation's top-ranked law school – can check out a loaner dog from the library to help aid in reducing stress.Yale Law School librarian Blair Kauffman wrote in a memo to students, "It is well documented that visits from therapy dogs have resulted in increased happiness, calmness and overall emotional well-being."
The most common things to remember to reduce stress are: eat right, exercise, budget your time and leave room for fun (and rest)!
People Who Read This Article Also Read:
Handling Pressure From Parents During the College Admission Process
Top 10 Things Parents Say About College
Competition During the College Admissions Process
Time Management Skills for College Prep
Can High School Dropouts Still Go To College?

Related Timeline Articles
Advertisement
Visit Our Student Center

Get on track!
And find out everything you need to know about planning for college.
Advertisement