Scholarship Basics
Learn more about this key way to earn money for college.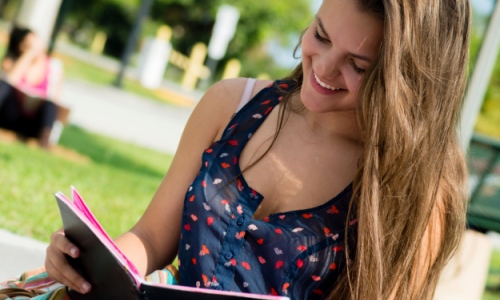 Photo: Thinkstock
Receiving a college scholarship can make the difference between attending a college you can afford and attending a college you love. Scholarships are a valuable part of a student's financial aid because there are so many scholarships for students out there.
Also, don't assume you have to excel in academics or athletics in your high school; school scholarships are awarded for such a large variety of skills, affiliations and personal attributes.
If you're required to submit letters of recommendation, choose writers who know you well and can speak positively about why you're the right person for that specific scholarship.
The most important thing to remember when it comes to college scholarships for students is that it never hurts to apply. Your junior and senior years are busy times in high school; but scholarships can help pay for college, which can affect not only which college or university you attend but also how much money you have to pay back in college loans after you graduate.
What Kinds of Scholarships Are There?
If you've ever wondered why there are so many Web sites devoted to scholarships, it's partially because there are so many school scholarships out there, from scholarships for specific fields of study (like nursing scholarships) to scholarships for specific types of students (such as scholarships for women, older students, students with disabilities or ethnic minorities).
A number of college scholarships are also awarded to students who excel in academics, as well as in music, community service, language or vocational skills. Students with personal affiliations, such as the military or religious groups, are also able to receive scholarships toward their college education from these groups.
This college financial aid comes from a variety of sources: There are federal scholarships, state scholarships, college scholarships and scholarships from private organizations, known as private scholarships or outside scholarships.
What's Required in a Scholarship Application?
Because of the many different kinds of scholarships, each scholarship application can vary greatly. In many cases, you will be required to submit information about your high school education and financial circumstances. This could mean providing tax returns, financial aid forms, your high school transcript and scores from your standardized tests.
You may also be asked to supply letters of recommendation and to write essays stating why you're deserving of the university scholarship. If you're required to submit letters of recommendation, choose writers who know you well and can speak positively about why you're the right person for that specific scholarship.
Similarly, as you're writing your essay, make sure the personal accomplishments and thoughts you express relate in some way to the specific scholarship you're seeking. In order to receive an award, the scholarship provider needs to believe not only that you're a deserving person but also that you're the right person for that specific award.
Scholarship Basics Tips & Tactics
In some cases, receiving a scholarship can negatively impact your financial aid award letter, and the amount of the scholarship could be subtracted from other financial aid you receive, such as college loans. Find out the conditions of every scholarship before you accept it.
Beware of scholarship scams! Unfortunately, there are organizations and Web sites out there that are trying to take advantage of students seeking money for college. Before you reveal personal or financial information, make sure the scholarship organization is legit.
Scholarships may be all around you. Ask your employer, parents' employer, heads of any organizations you're affiliated with, teachers and your guidance counselor about any scholarships they may have heard of.
People Who Read This Article Also Read:
How to Find Scholarships
How to Apply for Scholarships
Beware of Scholarship Scams
Athletic Scholarships: The Basics

Advertisement
Visit Our Student Center

Get on track!
And find out everything you need to know about planning for college.
Advertisement