See All
Colleges >
How Much Will an MBA Increase My Salary?
How Much Will an MBA Increase My Salary?
Explore the financial benefits of MBA programs.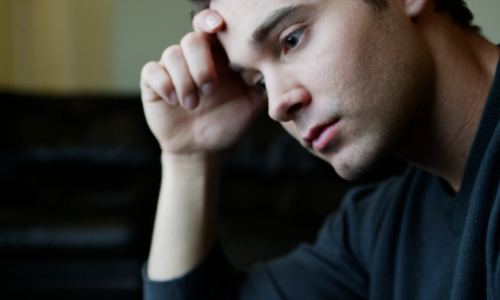 Photo: Thinkstock
One of the primary reasons people go back to business school to earn an MBA degree is to increase their salary once they've graduated.
But how much can you expect to earn? Is it ultimately worth investing your time and money? Obviously, each individual case is different. Each school, program and job will affect the amount you are paid.
The most prestigious degree in the world doesn't matter if you can't network.
There are no guarantees, but in general, the more education you have, the more pay you can demand. Let's look at a few factors that contribute to your salary once you've earned your business degree.
Business School Reputation
The name and ranking of your school: Graduates from schools with greater "name recognition" that rate high on rankings from well-known publications will earn higher salaries on average. The median base salary for 2010 graduates of Harvard Business School was $110,000.
Your Work Experience
Your level of education isn't the only factor linked to an increase in salary. Employers look just as much at the amount of work experience you have to complement your MBA degree. You can graduate from the same program at the same time as one of your peers, but if they have more experience than you, chances are they'll receive a higher salary.
Type of MBA Degree
MBA's aren't one-size-fits-all. You'll have to choose an area of focus that will shape what career you pursue after graduating. These areas include accounting, finance, human resources, entrepreneurship and others. The more specialized your field, in all likelihood, the more money you can command. Bioscience and real estate are examples of specialties.
Your Connections
Often, it's all about who you meet and know: The most prestigious degree in the world doesn't matter if you can't network. Reach out to professionals you meet at job fairs, internships and panels.
MBA Salary Growth
Hopefully, your salary will grow after you earn your MBA…but exactly how much?
The Graduate Management Admissions Council (GMAC), the body that administers the GMAT for business school admission, has some data on the subject. According the GMAC's 2011 Global Management Education Graduate Survey, employees who plan to stay with their current employer, expect a 39% increase in salary after earning their MBAs.
According to the GMAC survey, here are the expected increases in salary after earning an MBA for several major sectors of the economy:
Products/Services: 59% increase
Nonprofit/Government: 45% increase
Technology: 35% increase
Manufacturing: 34% increase
Finance/Accounting: 34% increase
Health Care: 33% increase
Consulting: 32% increase
Energy/Utilities: 24% increase
Remember, your salary isn't the only determining factor of your wealth. While it's great to have a high annual salary, you'll need to consider the cost of living in your area and any loans or debt that need to be paid off.
Read more about your return on investment for MBA degrees.


People Who Read This Article Also Read:
Types of MBA Programs
What's a Typical MBA Schedule?
MBAs for International Students
What Other Jobs Can I Get With a Law Degree?
Which Undergraduate Classes Should I Take to Prepare for an MBA Degree?
PhD Programs: Overview
MBA: Is It For Me?
Top 10 Online MBA Schools

Advertisement
Visit Our Student Center

Get on track!
And find out everything you need to know about planning for college.
Advertisement