See All
Colleges >
How Your Facebook and Twitter Can Affect Your Job Search
How Your Facebook and Twitter Can Affect Your Job Search
Find out how social media can help or hurt your job search.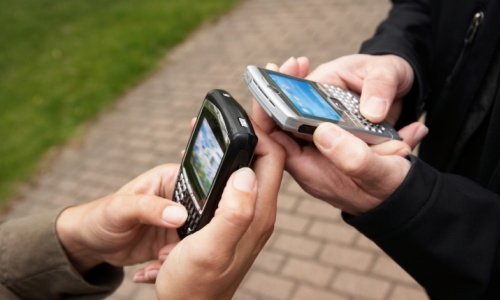 Photo: Thinkstock
By Christopher Geno
Social media has changed the landscape of the job search. As we post more and more of our personal lives online and ideas of privacy change, the most successful job hunters are using websites like LinkedIn, Twitter and blogging sites to beat the competition.
Although setting your social media profiles to private is a good start, it might not be enough.
Take a look at the tips below that help you take advantage of all the opportunities social media websites afford your job search, and avoid the pitfalls that could end your search before it begins.
Social Media like Twitter and Facebook can get you more interviews
Businesses often post job listings on multiple websites and can receive countless applications. There isn't enough time for employers to contact, interview and decide upon every potential applicant. Even great employees might get missed.
How do you stand out from the crowd? Tailor your social media presences to fit what an employer is looking for: Detailed work and education history, a clean page, and nice photos. Employers won't browse forever, but they will look through your profiles.
You might also consider following these companies on Facebook or Twitter and attempting to sell yourself that way.
Blogging about your industry or field can build credibility
If you already have a blogging presence or enjoy writing, keeping a blog about your industry, participating in conversations and leaving comments at other industry blogs or talking with others at LinkedIn or Twitter can establish you as someone who is passionate and knowledgeable about your intended profession.
At the least, an employer who has to choose between two equally qualified candidates will most likely pick one who has a visible interest in the field.
Don't have embarrassing photos or content on your social media
Employers now routinely check social media profiles of potential employees and continue to check them throughout employment. Photos of parties and drug use top the list of things that employers find on social networks that could cost you that job.
An article from the Wall Street Journal explains how even the Chief Financial Officer of a large Houston-based company lost his job after posting company information on Twitter and Facebook.
Even if you aren't a CEO or CFO of a major company, your comments are still public and can come back to hurt your job search. Don't be afraid to show your personality – companies don't want dull employees – just leave vulgar language and controversial beliefs to your personal life.
Remember that setting your profile to private may not be enough
Although setting your social media profiles to private is a good start, it might not be enough. Employers are beginning to ask employees for access to their Facebook page to review them. This may be against federal law as the National Law Review notes, but it is something to be aware of as you continue your job search.
People Who Read This Article Also Read:
Best Jobs for Recent College Grads
Highest Paying Entry-Level Jobs for Recent College Graduates
Jobs and Internships: What's On Your Resume?
Summer Jobs Build Credentials and Your Network
Advertisement
Visit Our Student Center

Get on track!
And find out everything you need to know about planning for college.
Advertisement