See All
Colleges >
Theater, Music and Art Scholarships
Theater, Music and Art Scholarships
Looking for an acting scholarship? Or a scholarship for the arts in general? Find out where you can find them and how you can apply.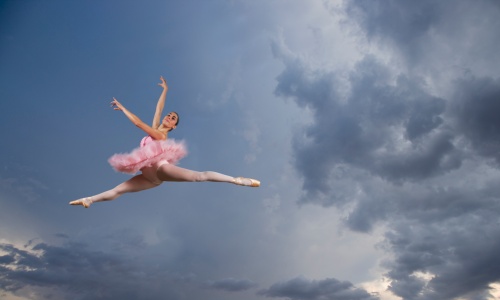 Photo: Thinkstock
Let's face it: the arts aren't exactly lucrative.
Hopefully, if you're going to study acting, music, or fine arts in college you're doing it for love – not for the money.
Fortunately, there is plenty of financial support for students of theater, art and music.
With the help of these and other scholarships, you won't be a starving artist during your college years.
2011/2012 Arts Scholarships
Scholarships for the arts are almost always talent based. You should make sure you have a portfolio (or monologue, audition song, etc.) prepared, because once you've sent in your application, the second step will likely be an audition or interview. Here are some arts scholarships available, along with their requirements:
*Irene Ryan Acting Scholarship
Award: $2,500
Overview: The Irene Ryan Scholarship is awarded to the two winners of the Kennedy Center American College Theater Festival (KCACTF). Once you've advanced to the national "Evening of Scenes" round, you'll present two two-person scenes (with a scene partner) and a monologue. A panel of judges determines the winners.
Requirements/eligibility: You must have completed six college semesters or an equivalent number of credits.
How to apply: If you've been selected by your theater professor to represent your college in the KCACTF, then you've already applied.
*Betty Garrett Musical Theatre Scholarship
Award: $2,000
Overview: This scholarship is given to top Columbia College musical theater majors to help with tuition and expenses. It's not available to incoming freshmen, but you can apply after your first semester.
Requirements/eligibility: You must be a musical theater major at Columbia College with a cumulative GPA of 3.0 and at least 12 credit hours.
How to apply: The online application is available through Columbia's OASIS system. The application also requires a two- to three-page essay and two letters of recommendation. The deadline is February 15. Notification is sent by March 31.
*Hope College Distinguished Artist Awards
Award: $2,500
Overview: Hope College offers these renewable scholarships to outstanding artists studying visual art, creative writing, dance, music and all areas of theater.
Requirements/eligibility: For creative writing, you must maintain a 3.0 cumulative GPA and take at least one writing course per year. For all other disciplines, you have to declare a major or minor in the field in question.
How to apply: Application requirements vary based on your field of study. Check out the Distinguished Artist Awards website for more information.
*Iowa Scholarship for the Arts
Award: $1,000
Overview: Offered by the Iowa Arts Council, this award goes to Iowa high school seniors who intend to study the arts at an in-state college.
Requirements/eligibility: Applicants must be Iowa residents with proven artistic ability in dance, literature, music, theater, folk art or visual art.
How to apply: Complete the online scholarship application form (which includes an art sample, essay, and letters of recommendation) by February 1. Performing artists should send four copies of a sample CD or DVD, and writers should send four copies of a writing sample. The deadline is February 1.
*Francis D. Lyon Scholarship
Award: $3,000 ($1,000 for the runner-up)
Overview: UCLA graduate Francis Lyon established this fund for students seeking to become filmmakers.
Requirements/eligibility: Though it's offered by the Phi Delta Theta Fraternity, you don't have to be a Phi Delta to apply. The award is open to anyone pursuing a film education in the coming academic year.
How to apply: Fill out the online application by March 15.
Related Tools & Services
Campus Explorer is giving away free scholarship money every month. Enter for your chance to win one of the Campus Explorer exclusive scholarships now.


People Who Read This Article Also Read:
Vocational and Career Scholarships
Religious Scholarships
Community College Scholarships
5 Scholarship Essay Tips
Are There Weird Scholarships Out There for Me?
Scholarships for Moms, Foster Children and Special-Interest Students
Scholarships for Students with Disabilities
How to Apply for Scholarships
Beware of Scholarship Scams

Quick Search: Find the College that's Right for You!
Advertisement
Visit Our Student Center

Get on track!
And find out everything you need to know about planning for college.
Advertisement