See All
Colleges >
Universities For Adult Students
Universities For Adult Students
Find out why you should consider getting your degree at a university.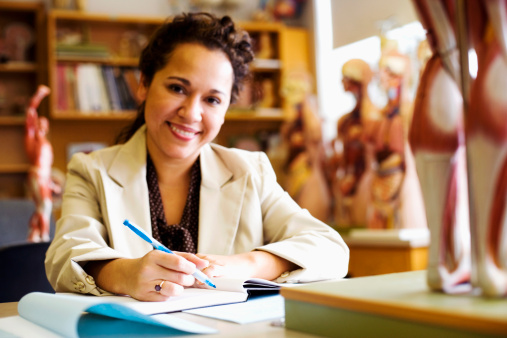 Photo: ThinkStock
By Meg Marsh
With a growing number of jobs requiring higher education and an increased trend toward adults going back to school, four-year universities are responding with more and more adult education programs. Adult learners are taking advantage of new opportunities by exploring options at local and online universities.
The first step to pursuing an adult education program should always be to clearly define your education goals. What do you want to accomplish?
Many universities that typically didn't reach out to these "non-traditional" students are now setting up programs that cater specifically to their needs. This trend has made it even easier for adults to return to school and get the education they want and need for better employment and brighter futures.
Adult Education Programs at Four-Year Colleges
Four-year colleges and universities are traditionally known for high levels of academic instruction and respectability. Now that more universities are opening their doors to adult learners, these same benefits are also open to a wider population. Adult students returning to school have access to excellent university teachers, resources, and services.
Eastern Michigan University, for example, has a huge variety of certificate, degree, and professional programs all targeted at adult learners. As a student there, you can work toward one of their eight degree programs or add to your current education with professional training or a specialty certificate program. Additionally, EMU has graduate and doctoral programs in over 20 different fields.
Like EMU, the University of Virginia has an entire school—the School of Continuing and Professional Studies—dedicated to the needs of adult learners. A non-traditional student can earn a bachelor's, master's, and doctoral degrees, take professional development classes for the workplace, work toward earning specialized certificates, or take part in leadership training. And with five locations and online options, it's never been easier for adult learners to take part in quality education.
Online Universities
Nearly every four-year university has some kind of online program. These programs, along with universities that solely teach online courses, have certain advantages that often appeal to adult learners. Accredited online universities and four-year colleges offer unparalleled educational flexibility. Students can learn what they want when they want. And they can be wherever they want when they want to learn it.
Additionally, online programs are often a less expensive alternative to brick and mortar classrooms. On the other hand, however, online programs do require a higher level of personal motivation and responsibility, since the student is required to facilitate his or her own learning.
Quick Tips
The first step to pursuing an adult education program should always be to clearly define your education goals. What do you want to accomplish? What is a realistic timeframe to accomplish it?
Next, research various colleges and universities that tailor to these specific needs. Some students might want flexible schedules while others want to finish their degrees as soon as possible. Whatever your priorities, make sure that they align directly with your educational goals.
Once you choose a program, stay organized and motivated. Make to-do lists, fill out planners, give yourself rewards; whatever it takes to keep you focused and on top of your work.
Be honest with yourself and make realistic short- and long-term goals. What you do with this new educational opportunity could have significant implications on your future employment and your future happiness.
People Who Read This Article Also Read:
Making The Choice To Go Back To School
How School Has Changed: A Guide For Adult Students
Adult Student's Study Guide
Headed Back to College? You May Find You Excel in Different Majors
Parents in College
Working in College
Full-time vs. Part-time: Which is Best For You?
College Scheduling: Night and Weekend Classes

Advertisement
Visit Our Student Center

Get on track!
And find out everything you need to know about planning for college.
Advertisement