See All
Colleges >
Paying for College: Federal Financial Aid vs. Private Loans
Paying for College: Federal Financial Aid vs. Private Loans
Understand the differences between your college aid options.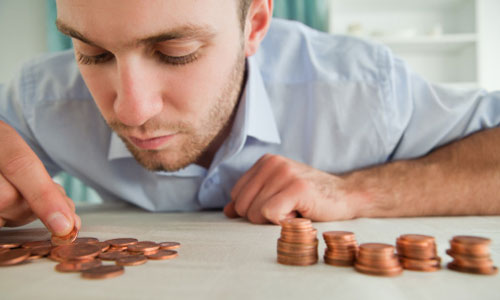 Photo: ThinkStock
Don't let financial aid issues scare you away from college. There are more options than ever to fund your college education and get that degree you've always wanted. Going to college is important for every American who wants to stay competitive in this tough job market; even the President is encouraging every high school graduate to get at least an associates degree or a certificate from a career college.
Federal Financial Aid Options
The President signed the stimulus bill into law, and with it came more money into the federal financial aid programs. This is a great boon for low-income students who qualify for Pell Grants and Perkins Loans. With more money in these programs, an increasing number of qualifying students can now use this money to go to college. Other grant programs include the TEACH grant for future teachers, the National SMART grant for Pell Grant students who are in majors deemed critical to national security, and the Academic Competitiveness Grant for Pell grant students taking exceptionally rigorous academic programs.
Colleges may also offer their own grants based on their own criteria. Loan programs from the federal government include the Stafford Loan program for students paying for college themselves and the PLUS program for parents who are paying for their children's schooling. These loans are for families who don't qualify under the low-income requirements of the Perkins loan program, but are still based on financial need.
Other Financial Aid Options
Beyond the federal financial aid options, students also have other options to consider. There are private loans that college financial aid offices can offer to students as part of a financial aid package. Often, these loans have a variable interest rate that tends to be lower than a standard personal bank loan and can later be consolidated to an even lower rate once the student starts repaying the loan.
The rate is a bit higher than the federal rate on the Stafford and Plus loans but is still a good option for students to consider. The other new loan option emerging on the scene is known as peer lending or social loans, in which students can get loans from family and friends, which are formally set up via online lending sites. These tend to have lower rates than the private loans, but students won't be able to access as much money. In some cases, these sites match students with donors gifting small amounts of money that don't require repayment.
Don't Forget College Scholarships
Many organizations offer scholarships on a national level and on a local level if they have both local chapters and a national governing body of their organization. It's smart to check out both levels to see if you can apply in both places. Scholarships vary in requirements, and some will be based on specific traits such as ethnicity, religion, gender, age or political affiliation, so you will have to research all of your options to find the ones you qualify for. In some cases, you will find that the scholarship gives you money incrementally throughout your college career in exchange for maintaining your grades at a certain level. This is true of National Merit Scholarships and similar academically based scholarships.


People Who Read This Article Also Read:
Borrowing Basics
Borrowing Tips
Different Types of College Loans
Federal Perkins Loans
Stafford Loans: The Basics

Advertisement
Visit Our Student Center

Get on track!
And find out everything you need to know about planning for college.
Advertisement