See All
Colleges >
The Internet's Best Job Search Engines
The Internet's Best Job Search Engines
Dive in to the best job search engines and job websites on the Internet.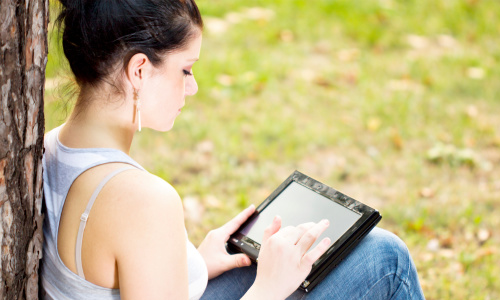 Photo: Thinkstock
By Christopher Geno
If you're tired of random job searches on the Internet, consider some of these job search engines: career websites made solely to help people connect with jobs. All of these job search websites have been proven to help people find employment. Follow the links to see if they might be able to help you.
If you know the kind of job you're looking for the easy-to-use design, extensive search and both email and RSS feed alerts make it a worthy job search website.
Monster
Monster opened in 1994 and has remained one of the top job search engines since then. Potential employees can both search for job listings and post their own resume online to have employers search for them.
This two-way method of job hunting and its active online communities can be enhanced by premium services. Resume writing help, salary reports and career assessment tools are all offered for a fee, and the company has an active social media presence on Twitter, Facebook, and even Youtube.
Career Builder
Career Builder is another job search engine where you can both look through job listings or post your resume for employers to view. Job seekers can search by field, company or location. One interesting service is a map of the United States that offers continuously updated statistics on workforce population, job demand, and overall demand by field for workers who are considering relocating for employment.
Premium services like resume writing and career assessment are available at Career Builder as well. As always, consider your options before deciding if additional paid services are right for your job search.
LinkedIn
This job search website is a fantastic tool for networking. LinkedIn is designed as a social media website like Facebook where you can search and connect with current and former colleagues, friends and classmates. This network is used to build and maintain professional relationships that can help you in your career.
Now, LinkedIn gives members the ability to search for jobs and allows employers to search for new employees, making it one of the top job search engines as well as a social network. You can also purchase a package that offers salary reports and interview preparation.
Simply Hired
Simply Hired is a much newer job search website that has grown very fast. It allows you to search across job sites, actual company websites, and the broader Internet for employment. You can post your resume and sync with Facebook to search for jobs in your friends' companies.
SimplyHired has social networking tools and automatic news feeds and is completely free to use.
Indeed
Job search engine Indeed is a global aggregator with a cleanly designed interface. Indeed doesn't have all the bells and whistles that the other sites have. You can create an account and post a resume, but career services and other tools are sparse.
Despite this, if you know the kind of job you're looking for the easy-to-use design, extensive search and both email and RSS feed alerts make it a worthy job search website.
Advertisement
Visit Our Student Center

Get on track!
And find out everything you need to know about planning for college.
Advertisement